Microsoft London Events - Experience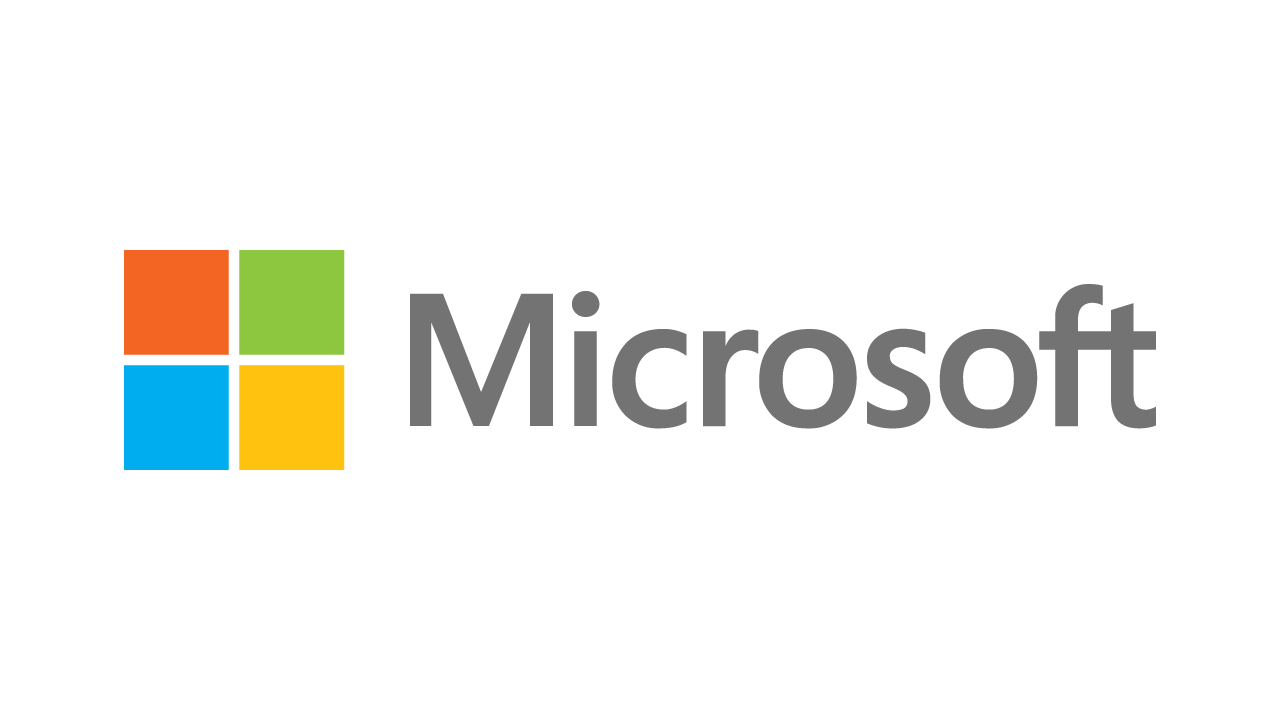 This week I visited London initially for the Microsoft Build AI Day but a few days before travelling I discovered that there was another conference the day before, although I'd miss much of that day it was possible, I'd make it for the last session of the day, so I signed up for Microsoft Envision - The Tour London as well and would be able to head there as soon as I arrived in London! I was able to get my travel and accommodation paid for by Bede again which really helped with being able to go along to this event without breaking the bank! My first part of the journey was a short hop north to Newcastle station just over the river from my home town of Gateshead to be able to head south again and to London! When my train arrived it was just a few minutes late as there was restrictions after a recent storm that had damaged a viaduct just north of Newcastle, but I boarded my train near the back ready for the next part of the journey towards King's Cross Station in London.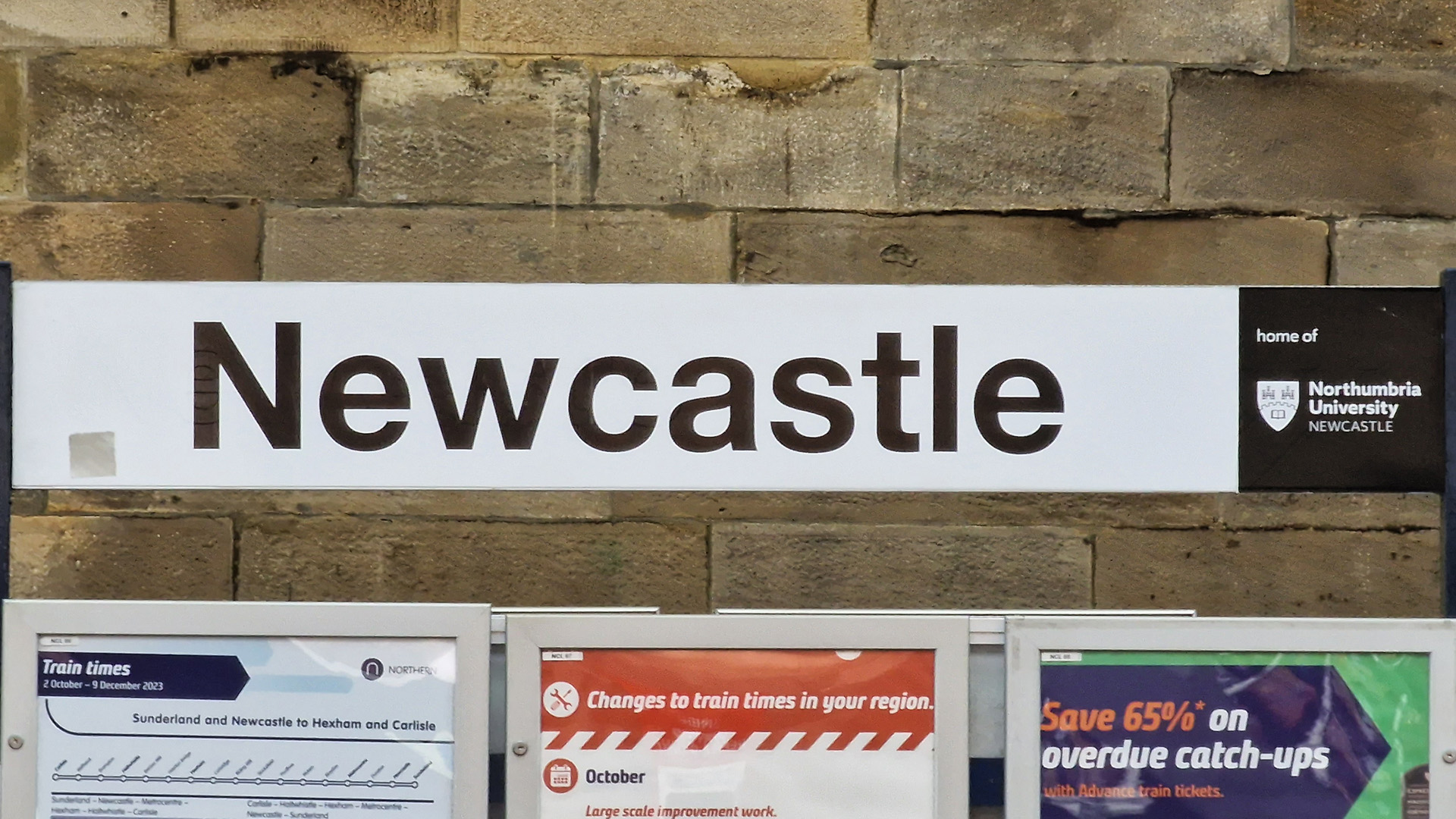 Newcastle Station Sign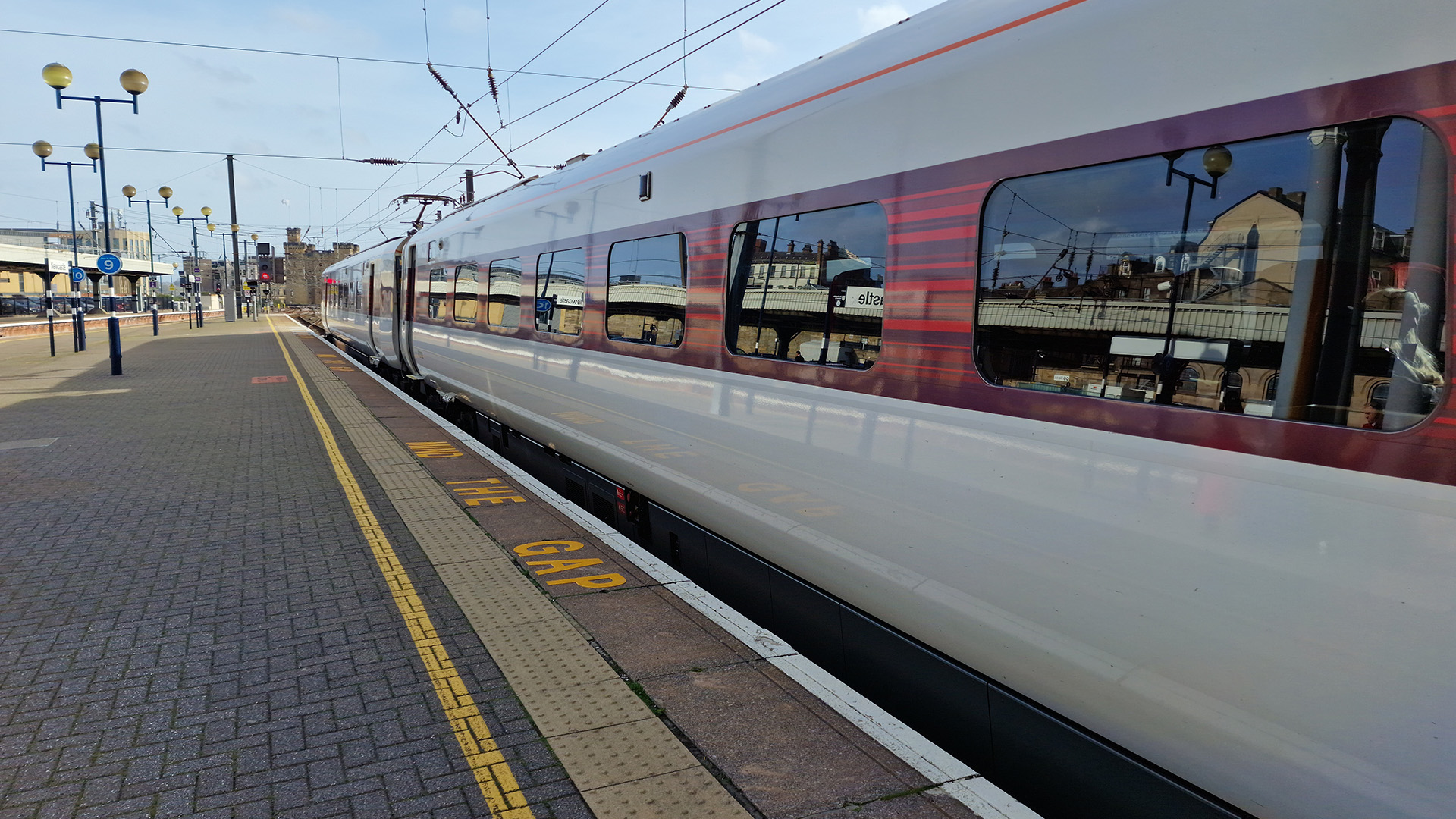 Back of LNER Azuma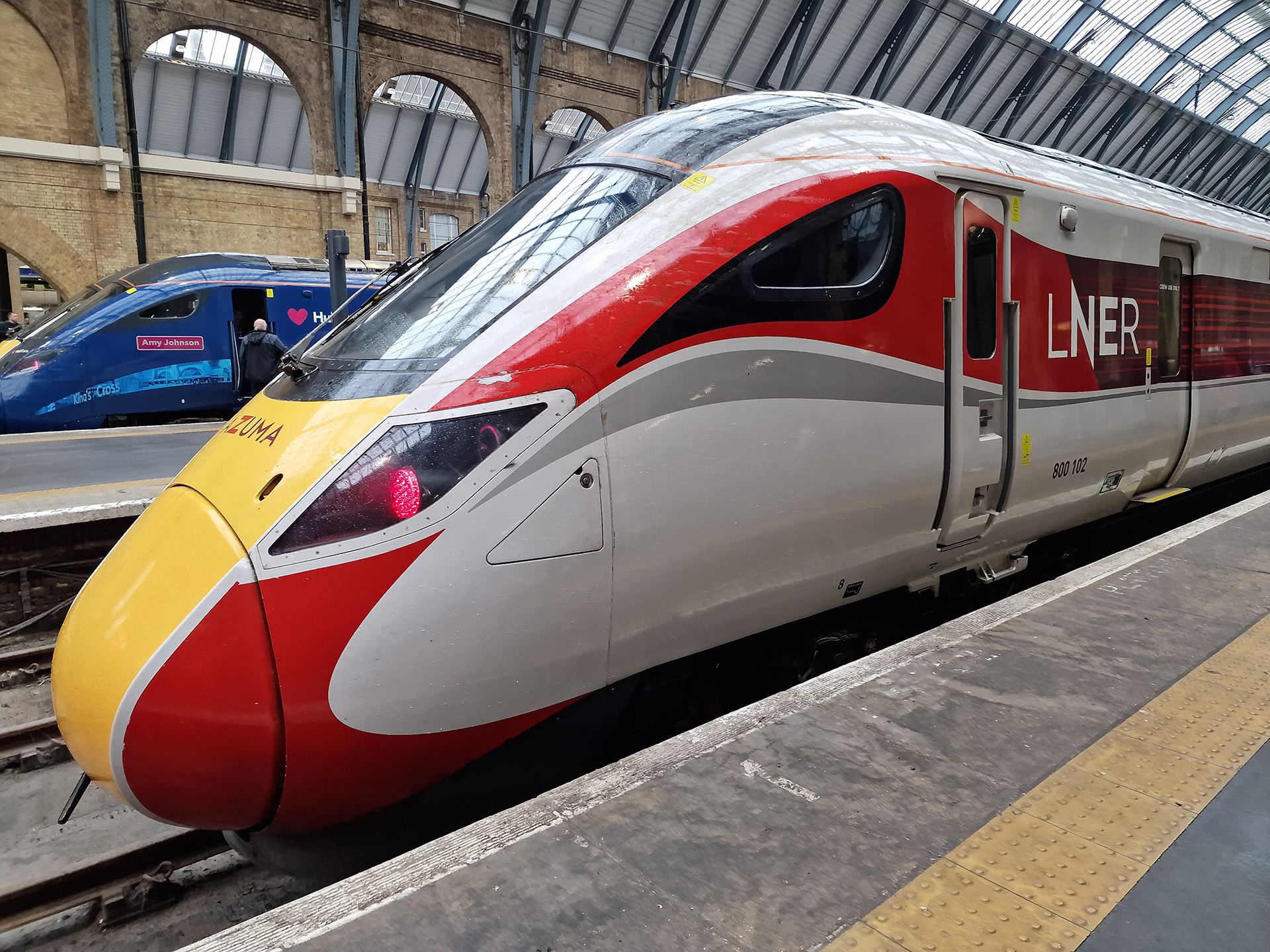 Front of LNER Azuma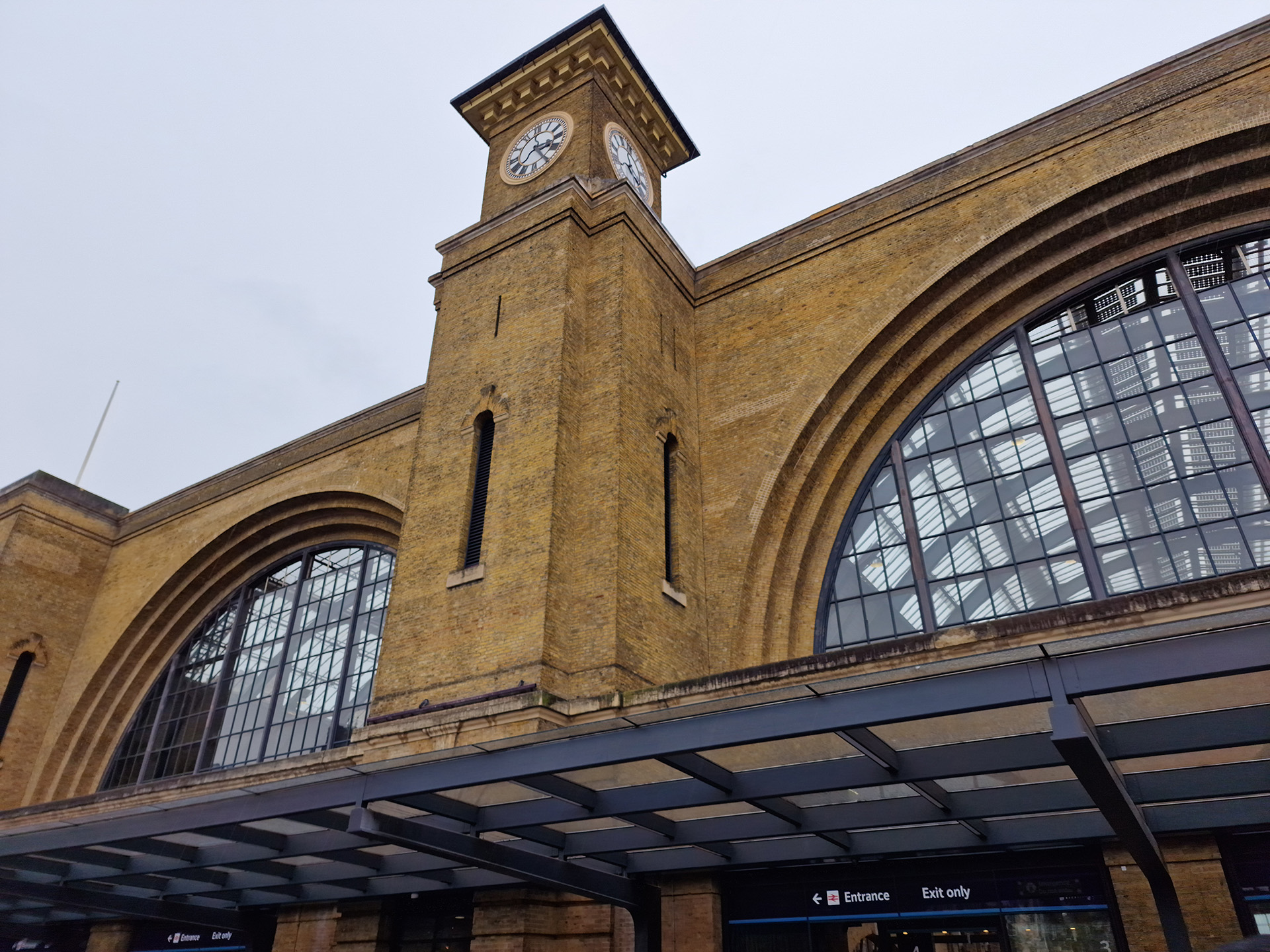 King's Cross Station
I arrived in London about half an hour later than expected as there was a couple of places the train had stopped but would still make it for that final session at ExCel for Microsoft Envision - The Tour London as had an hour and a half to get there. The next part of the journey would be to travel from London King's Cross to Farringdon Station on the London Underground which was just a few minutes away. Then the next part would take me from Farringdon to Custom House via the Elizabeth line - this would be my first every time travelling on the new line and would get me to my destination in just under twenty minutes which was an amazing experience so any delay, I had arriving was made up by having this faster option to get to Custom House!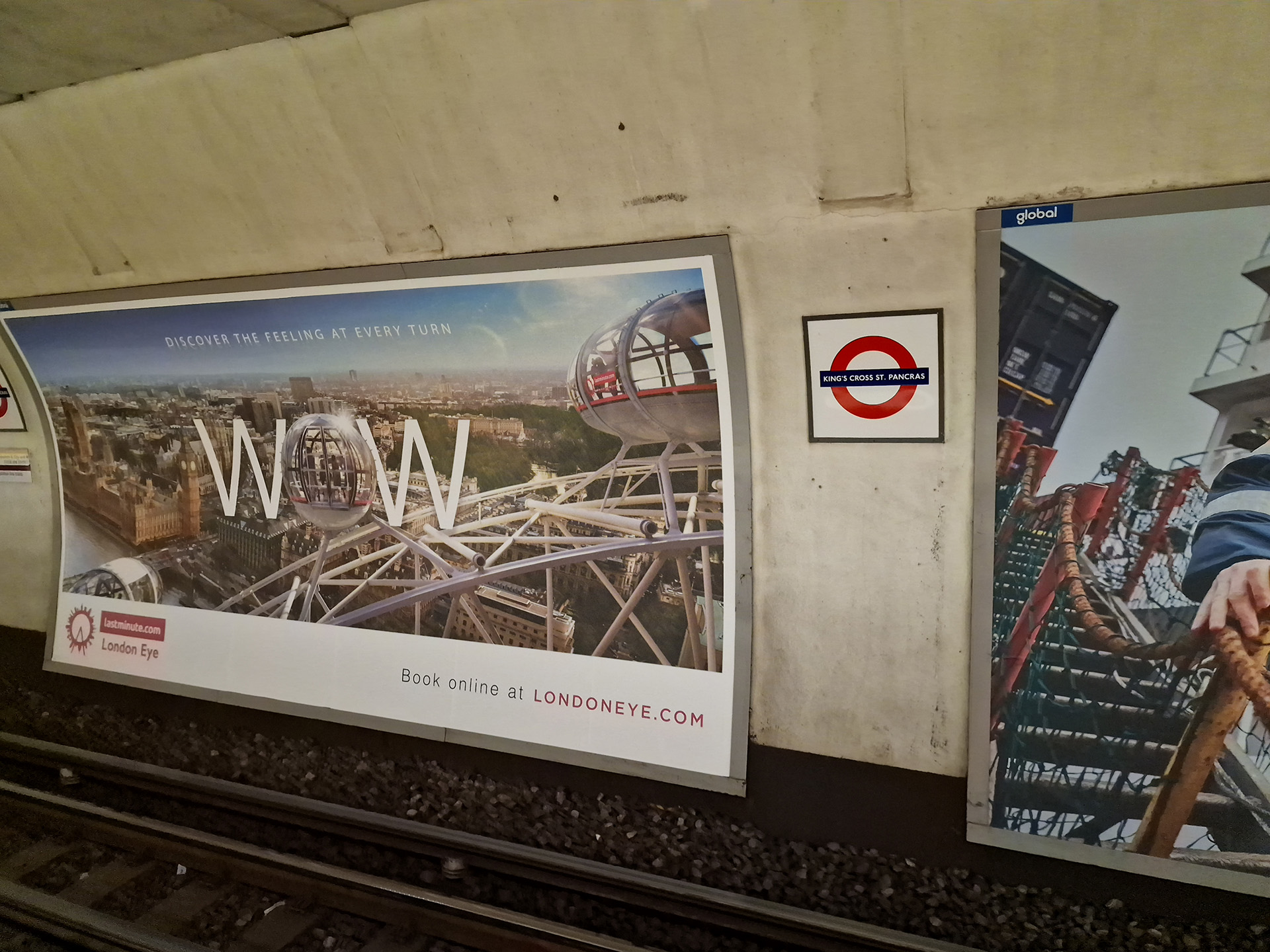 King's Cross Underground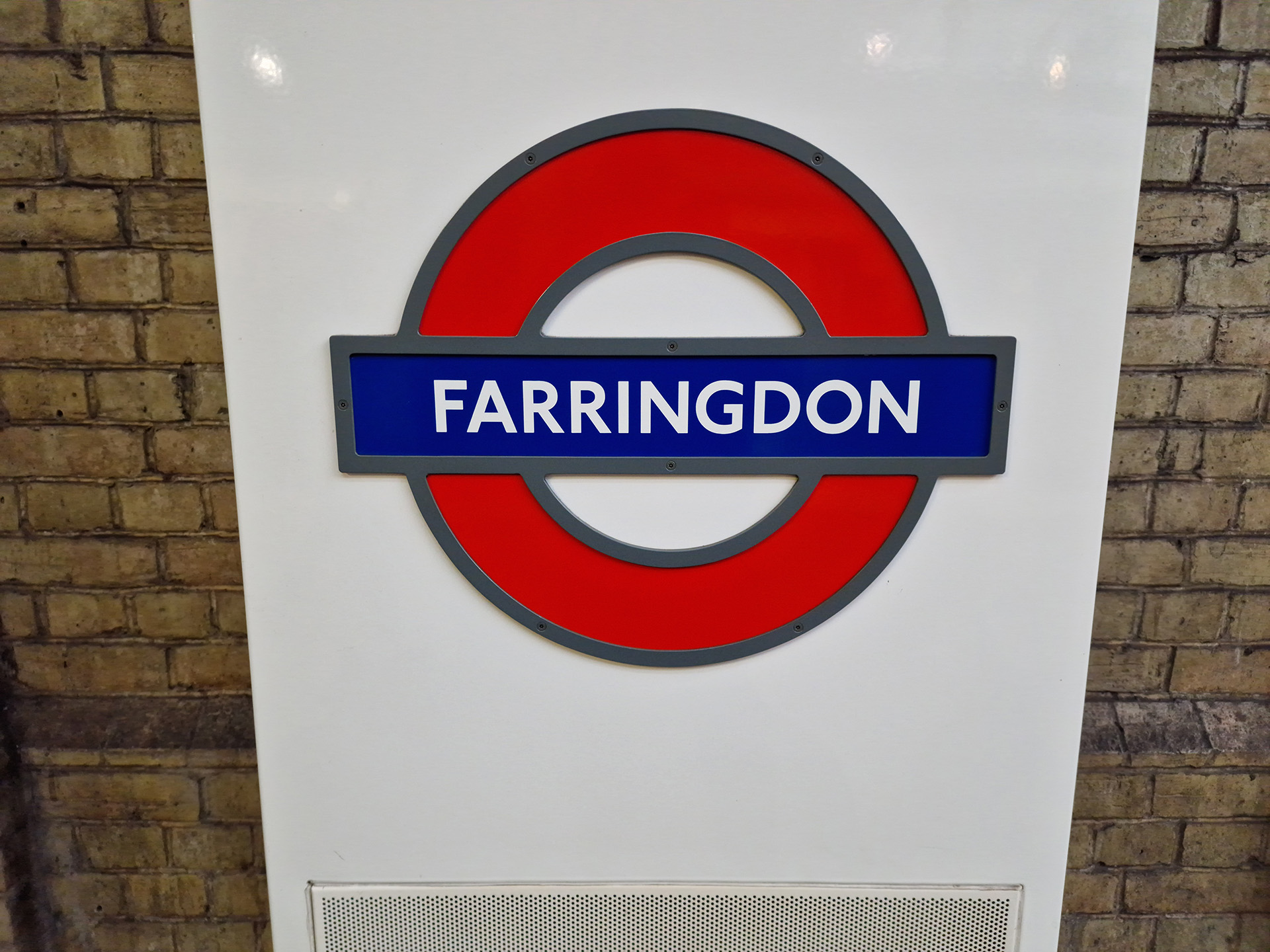 Farringdon Underground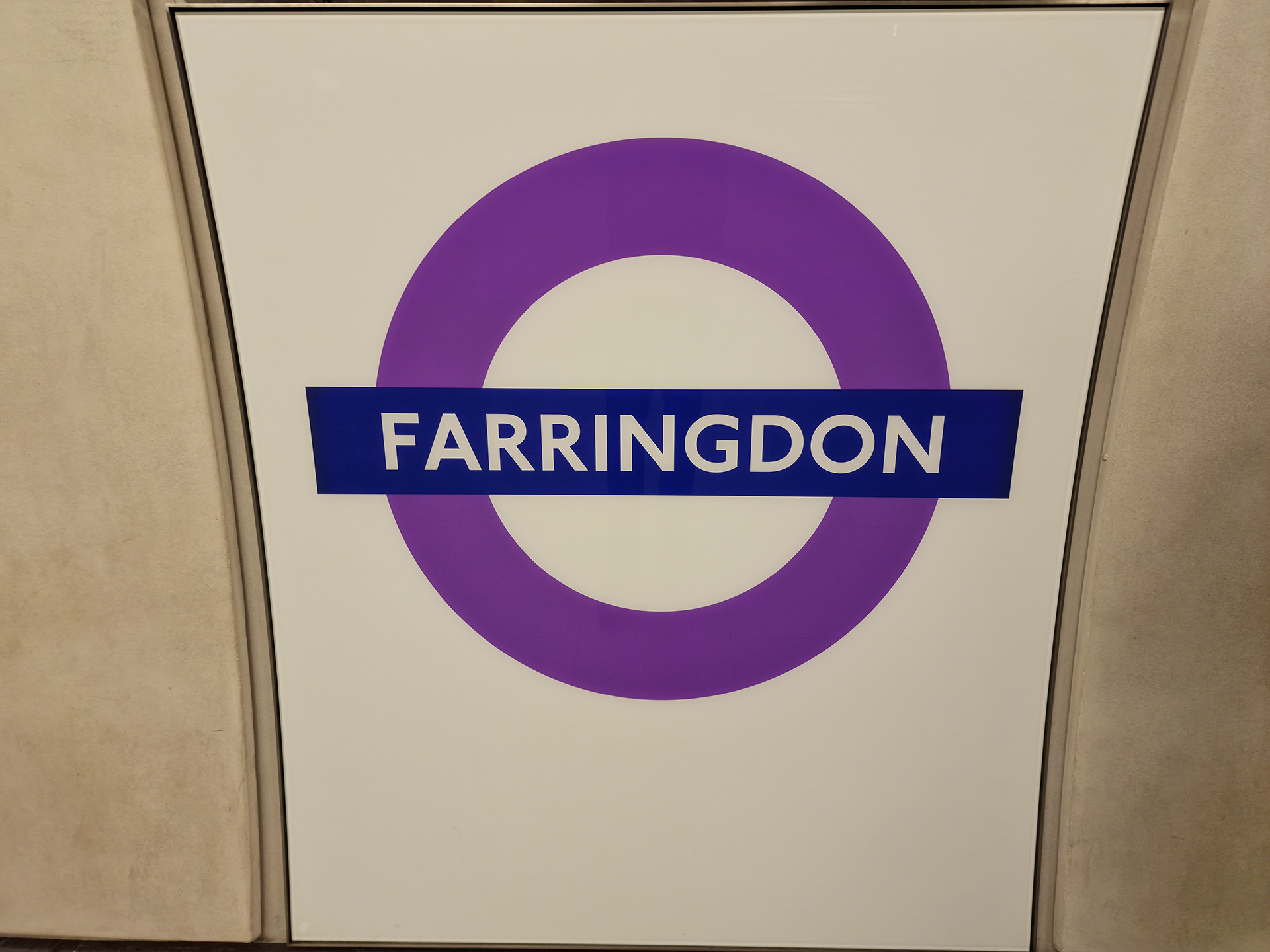 Farringdon Elizabeth line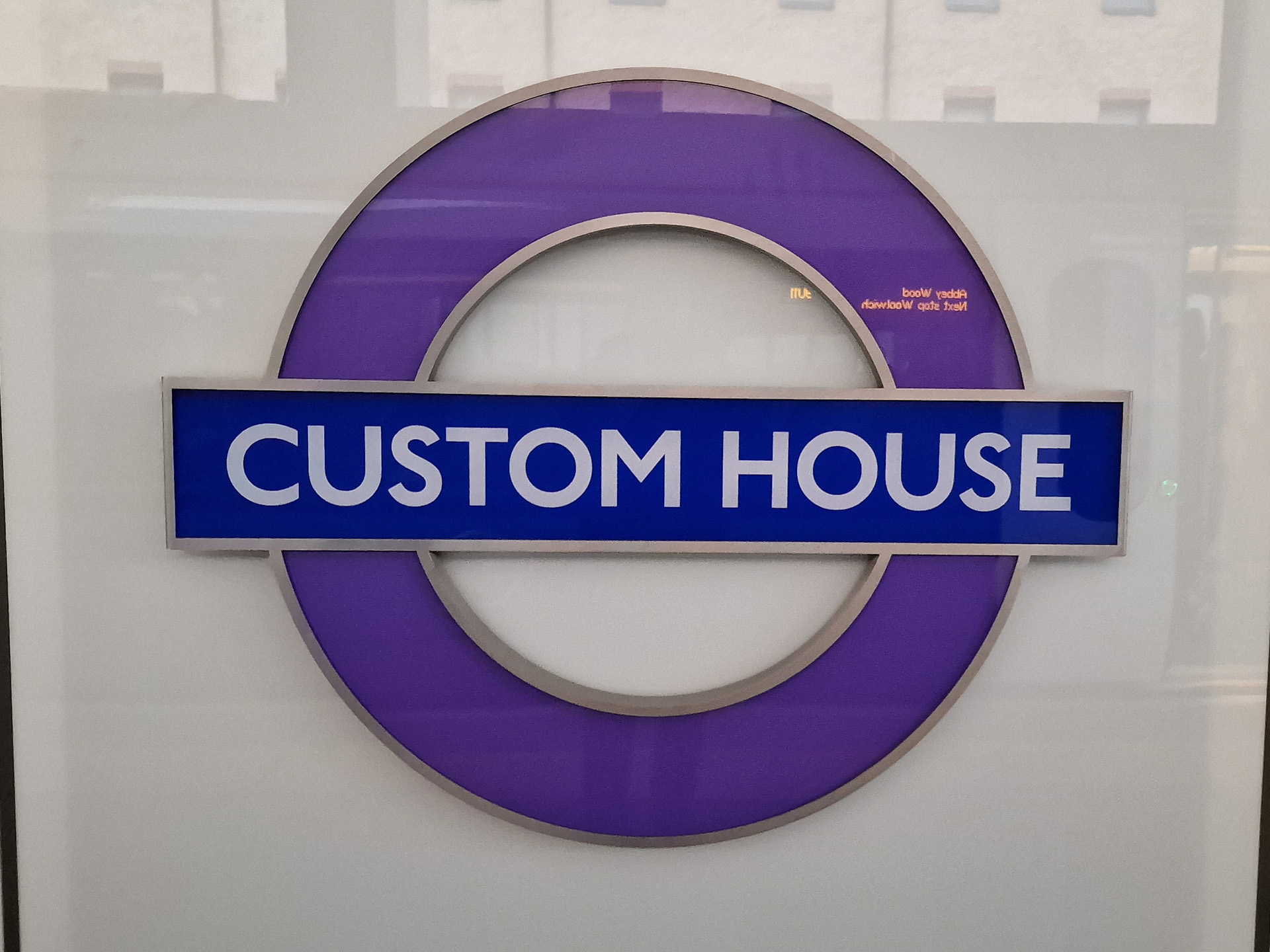 Custom House Elizabeth line
Once I arrived at ExCel in London I made my way through the entrance and walked the length of the conference centre, you can actually get the Docklands Light Railway or DLR from one end to another, which would have been a better idea, but I wanted to see what else was going on and there were at least another half dozen events going on at the same time which is amazing! I finally reached the other end where I picked up my badge for the event and made my way into the Connection Hub for Microsoft Envision - The Tour London! There were many stands from partners and Microsoft to check out along with places to sit and have meetings, this was more of an executive event but it was great to see so many things being shown off including a chance to see the Microsoft 365 Copilot in action for the very first time along with a few other applications of AI as that event also had a focus on developments in using Large Language Models for a variety of applications.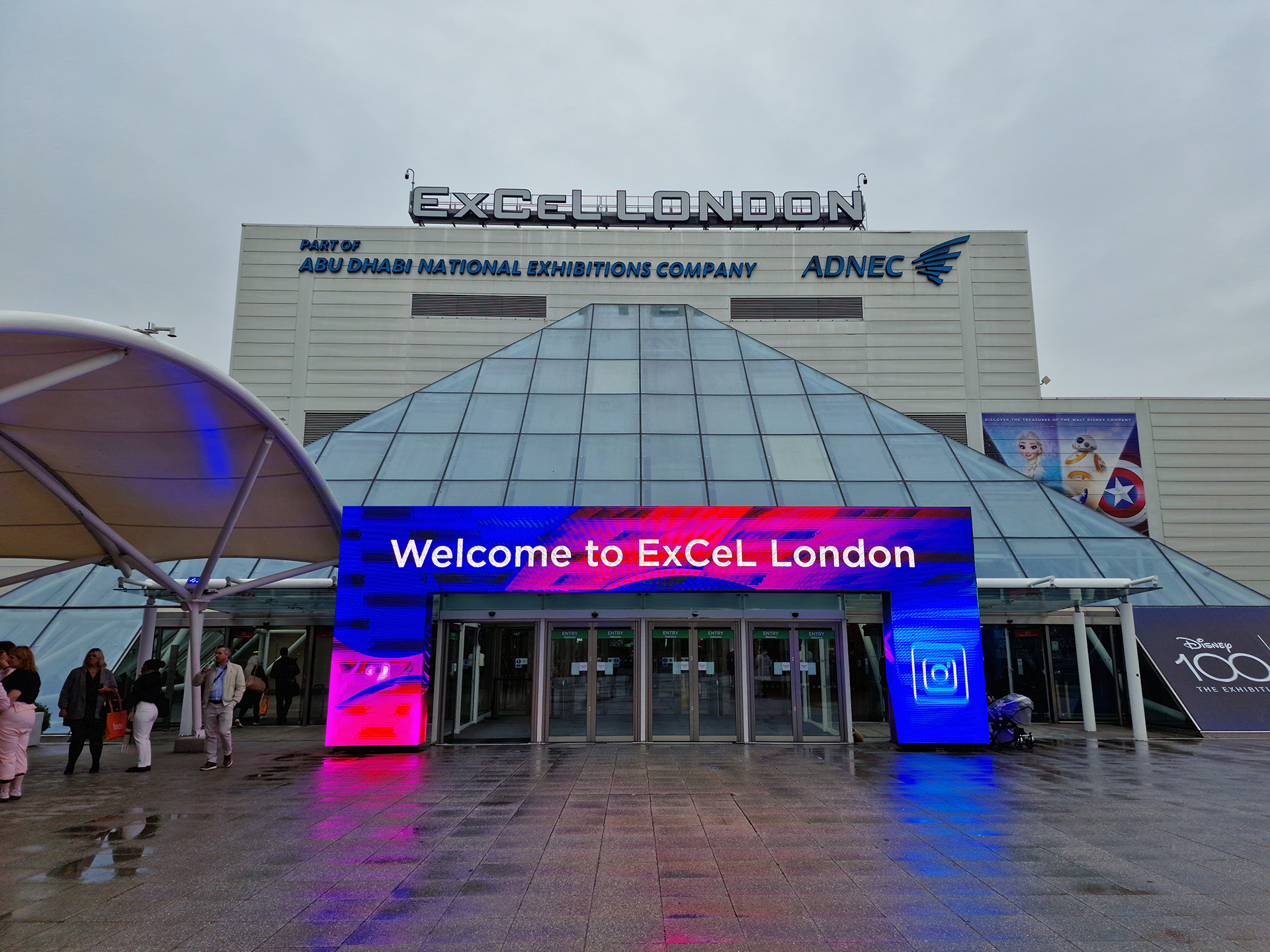 ExCel Main Entrance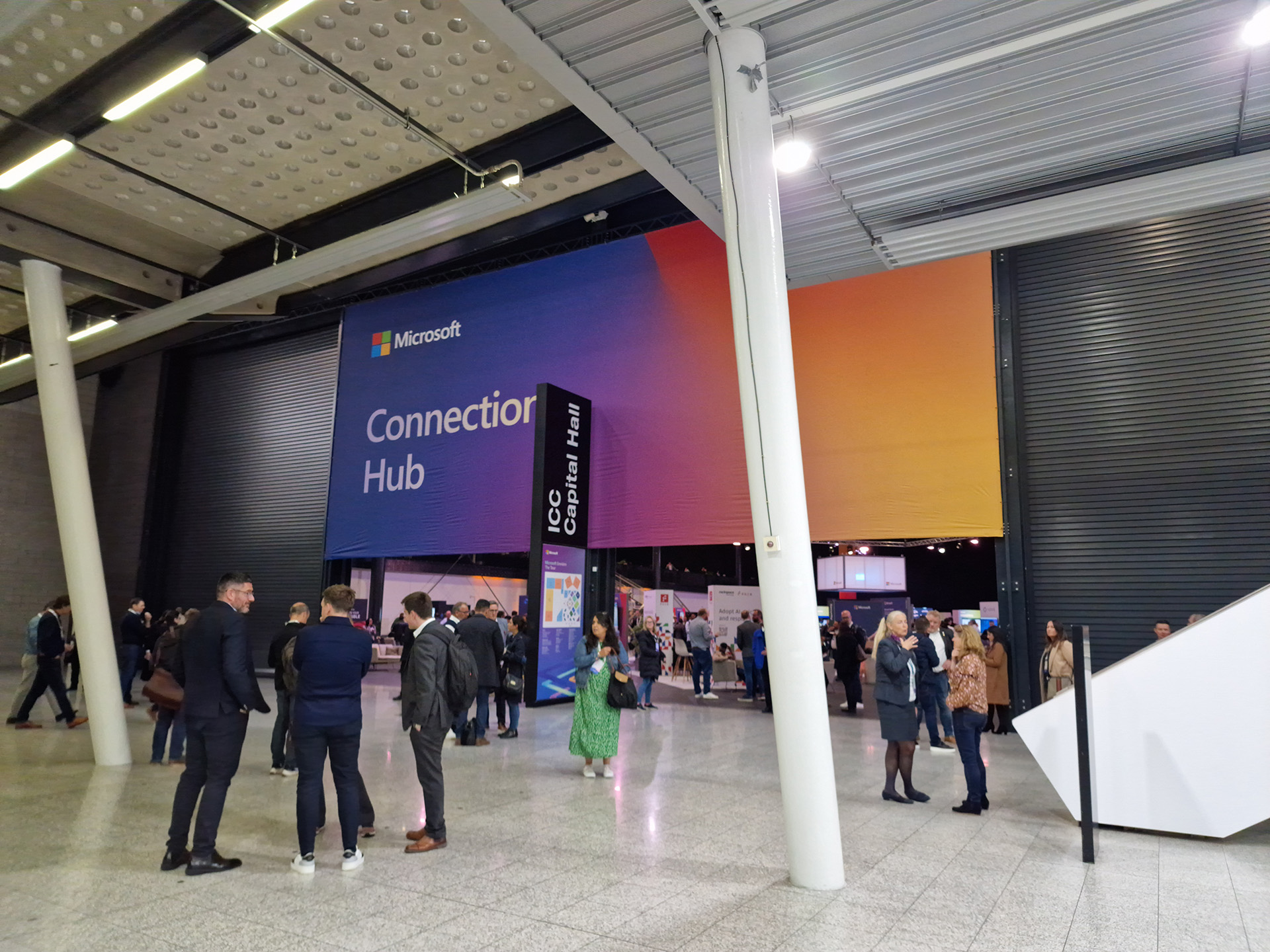 Microsoft Envision Connection Hub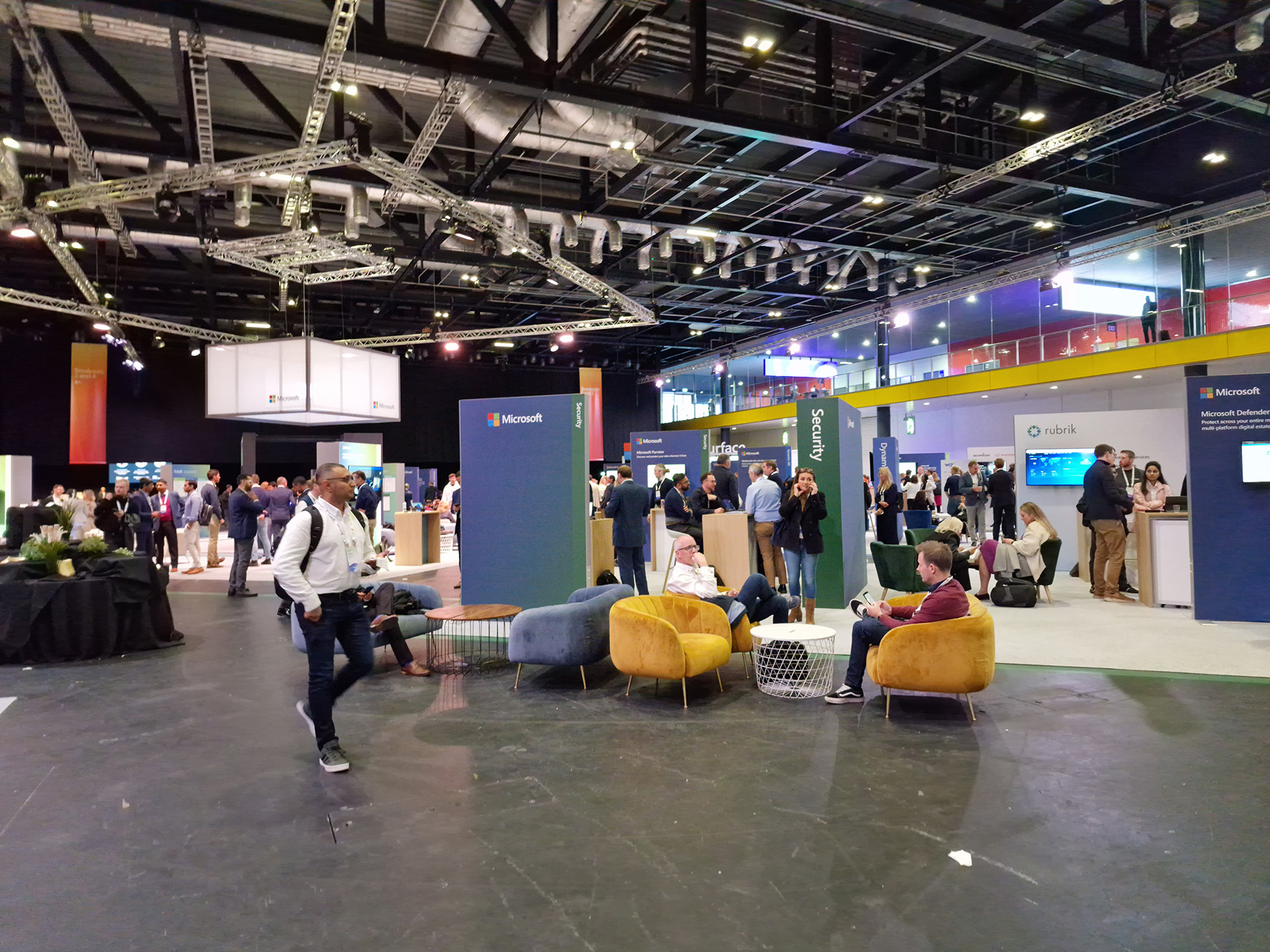 Connection Hub Partners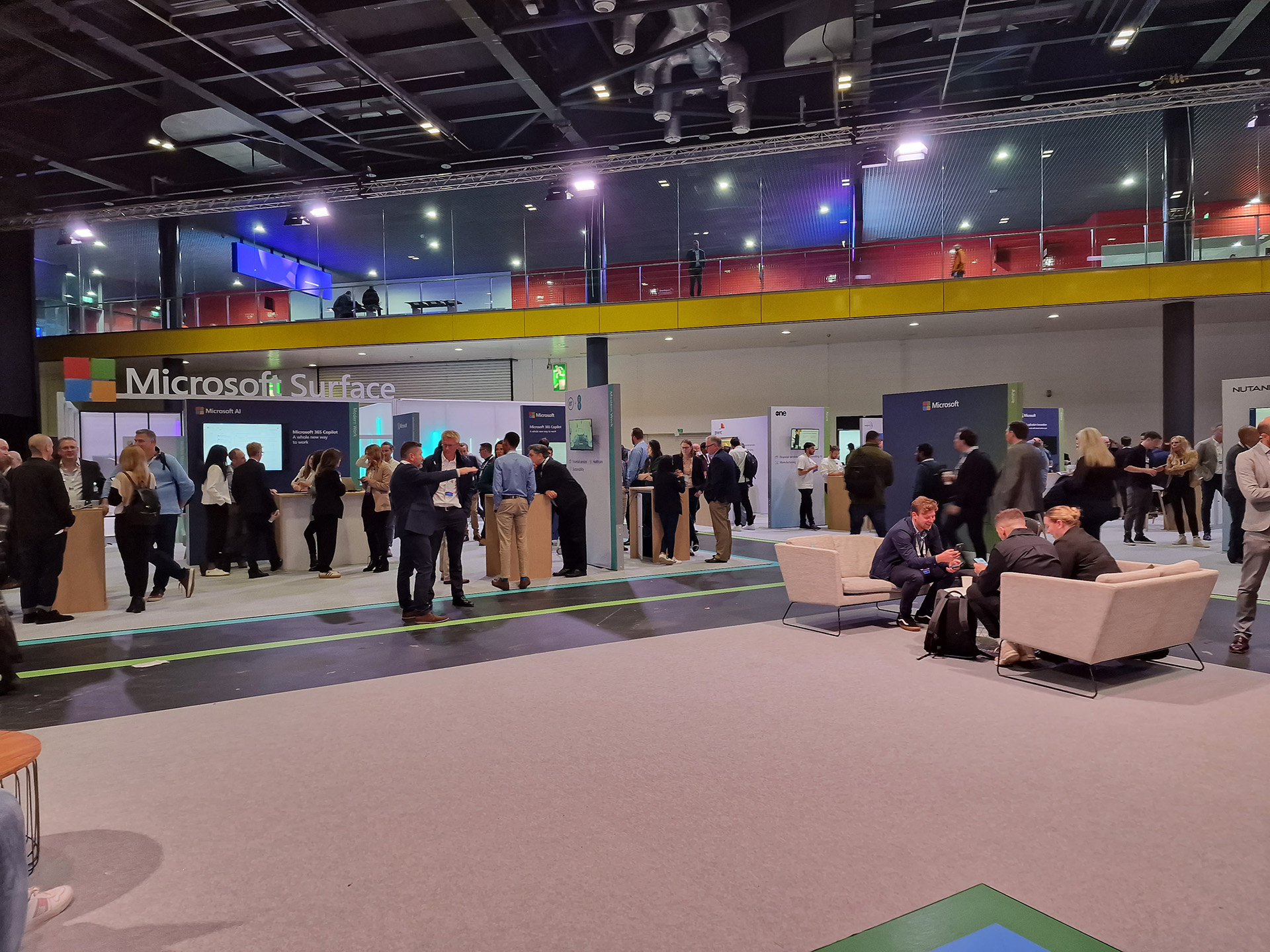 Connection Hub Microsoft
Microsoft Envision - The Tour London's last session of the day would be an Executive Session and Fireside Chat by Clare Barclay CEO of Microsoft UK with Microsoft CEO Satya Nadella and Steven Bartlett co-founder of Flight Story & thirdweb, author & host of "The Diary of a CEO" Podcast. You can read about the session in the Article for Microsoft Envision - The Tour London. Suffice to say it was an amazing opportunity to see Satya Nadella speak for the first time since I had first seen him on stage back at Microsoft Build 2012 in Seattle where I considered him a potential replacement for the then CEO Steve Ballmer who was stepping down not long after that conference and turned out to be correct! Satya spoke about the impact that innovations on AI were not only having throughout the world but in his day-to-day life and making many things easier for him and freeing up time to do more! Steven Bartlett followed with an absolutely fantastic and insightful talk about his experiences along with many useful tips and tricks many of which were more relevant to me than expected and was very pleased I'd learned about the event as it turned out that last session of the day was the best one I could have attended, not only to see Satya Nadella on stage but also Steven Bartlett, am so pleased I had the opportunity to be there for that!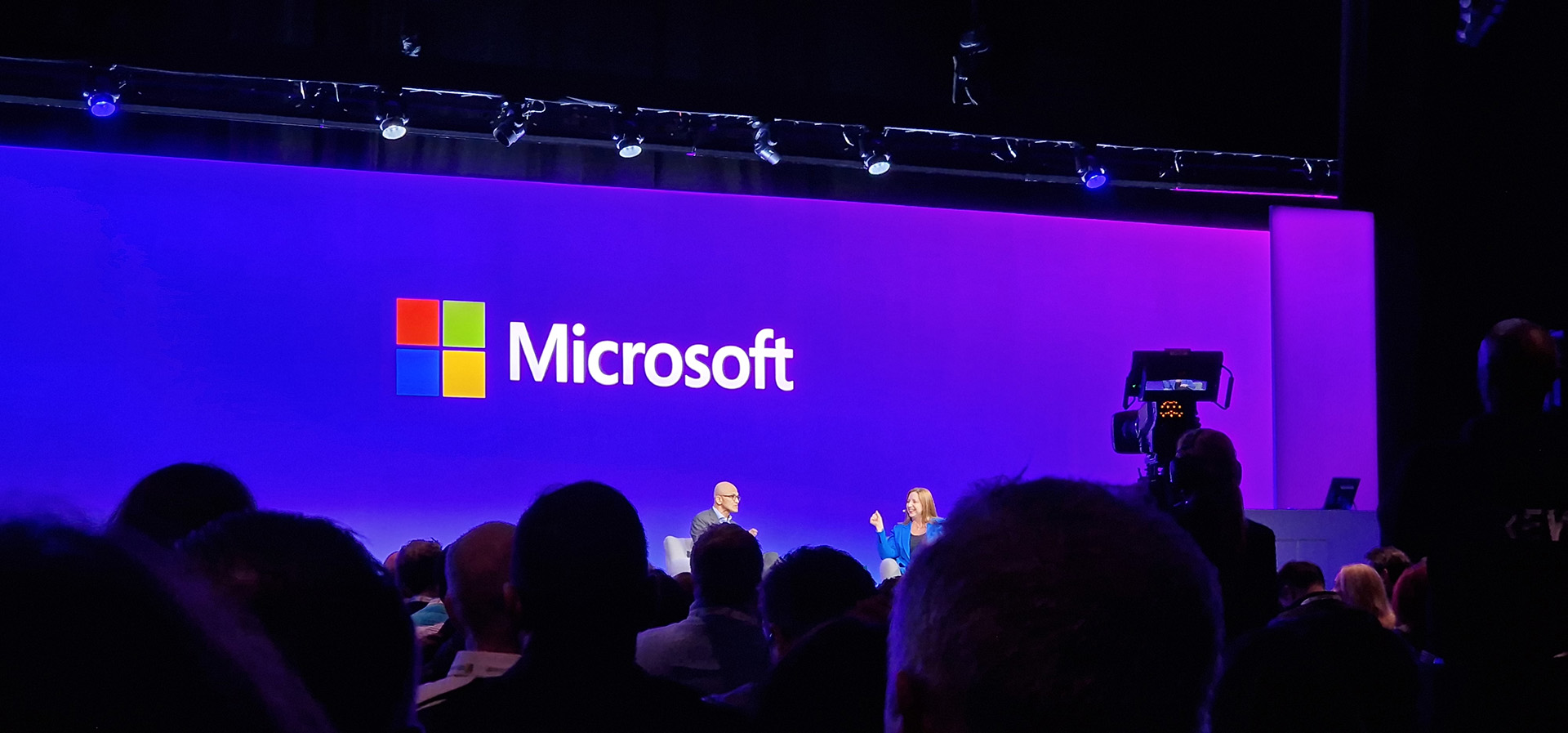 Satya Nadella & Clare Barclay Stage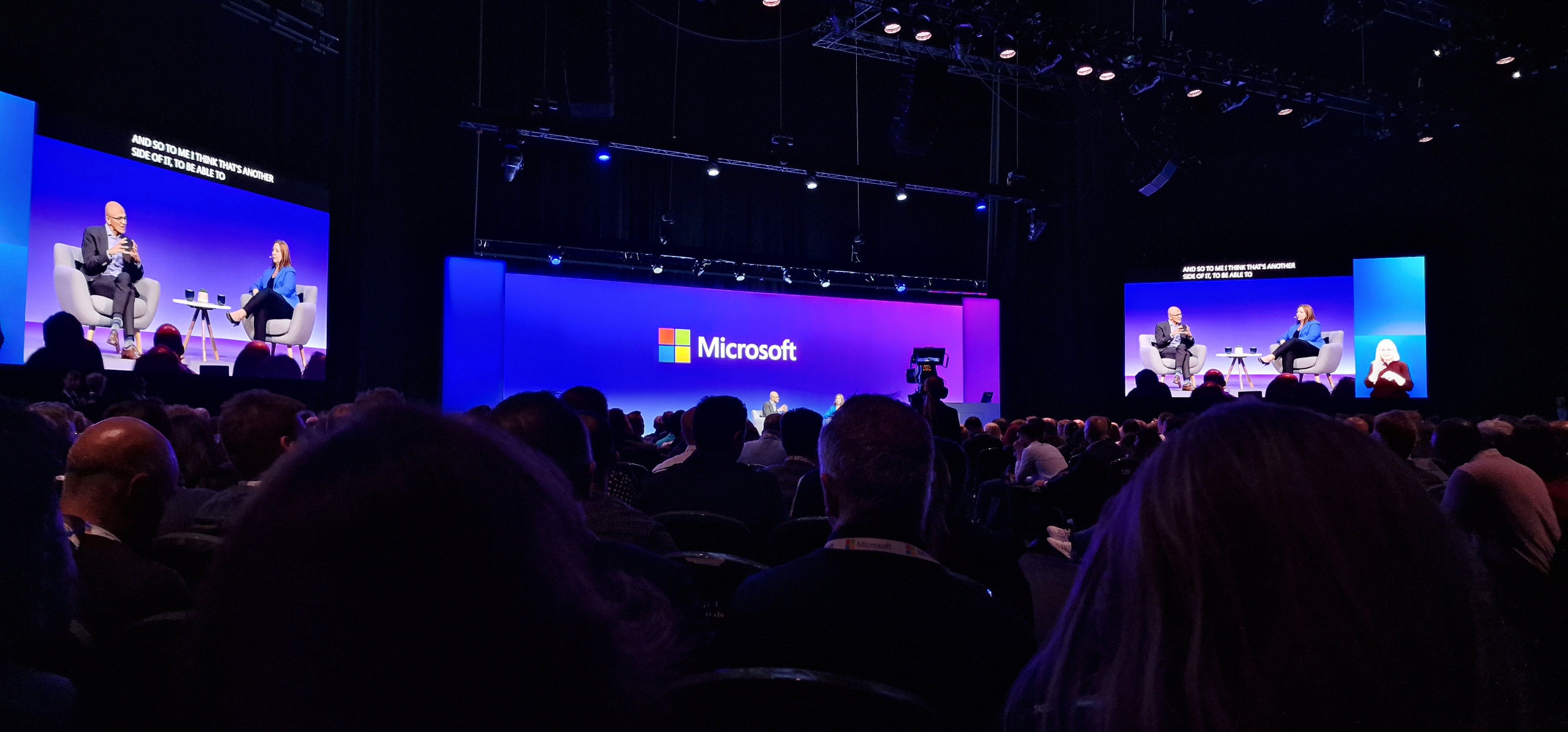 Satya Nadella & Clare Barclay Chat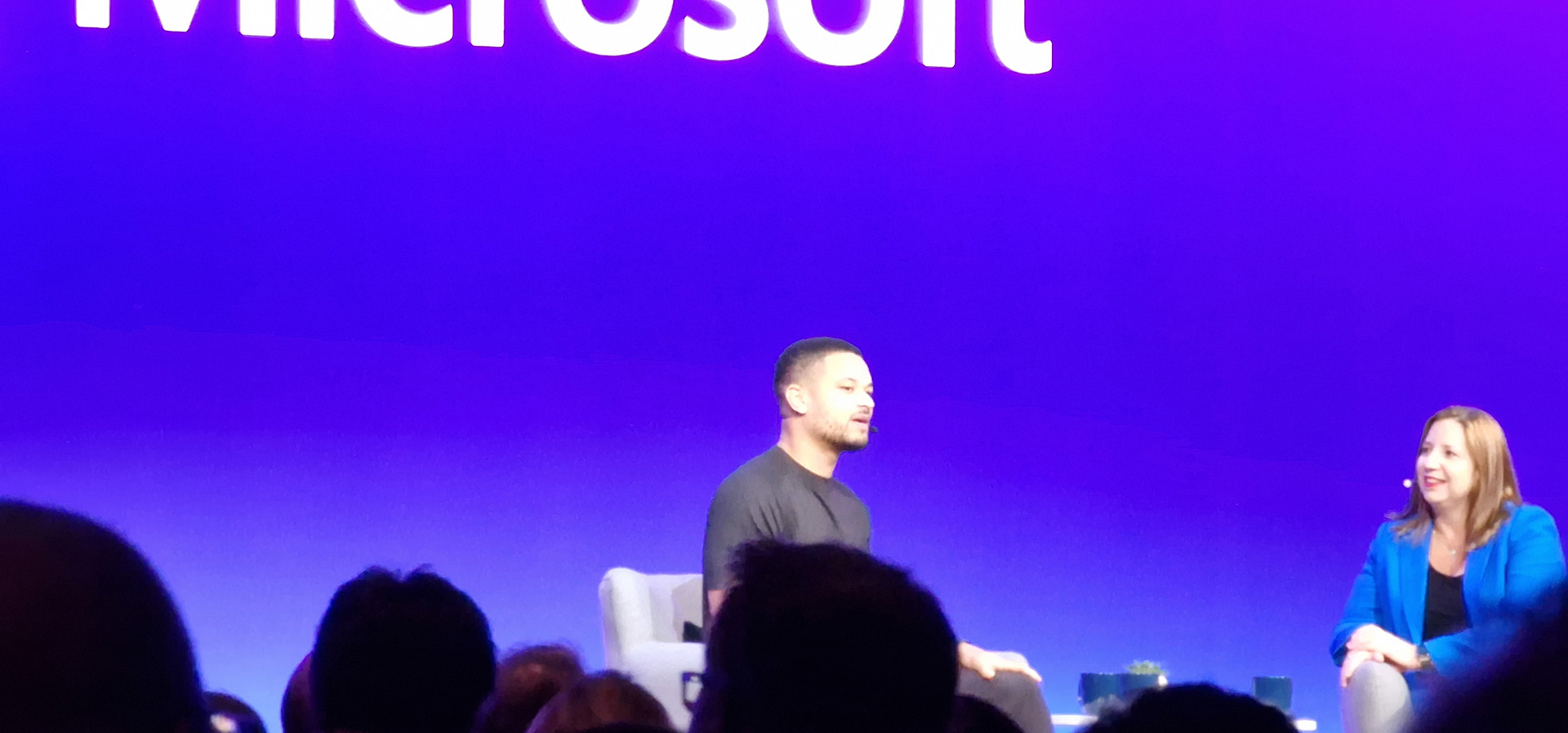 Steven Bartlett & Clare Barclay Stage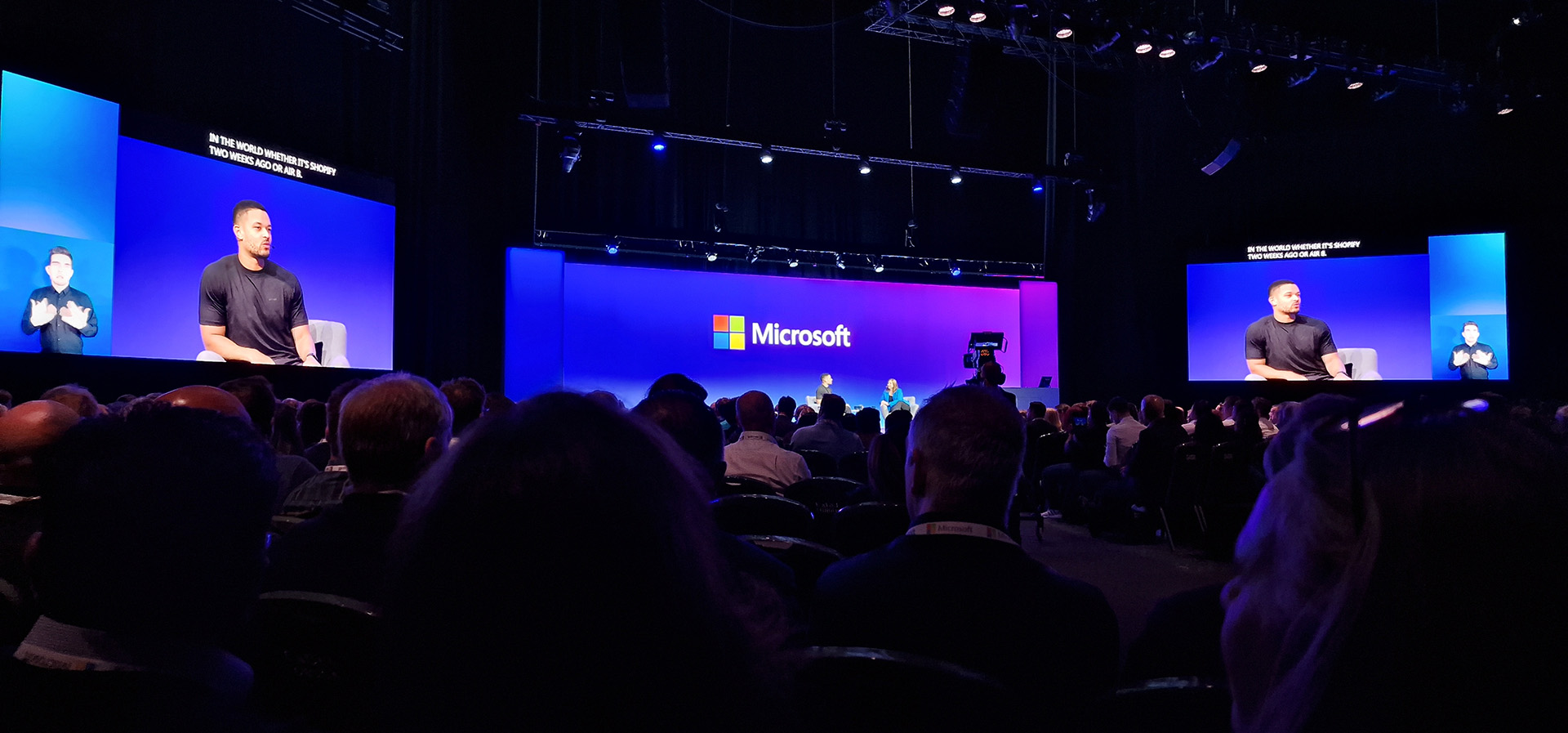 Steven Bartlett & Clare Barclay Chat
Once Microsoft Envision - The Tour London had finished, I made my way to my hotel for the evening which was just a short walk away just next to London City Airport, which luckily stops flights for the evening so wasn't worried too much about being disturbed and was reasonably priced compared to hotels that were only a little closer! The following day I made my way across the small footbridge where I could already see ExCel in the distance and made my way to the other entrance which was the closer one this time and picked up my badge for Microsoft Build AI Day and then made my way to the connection hub which had been refreshed since the previous day with different stands focused on Microsoft.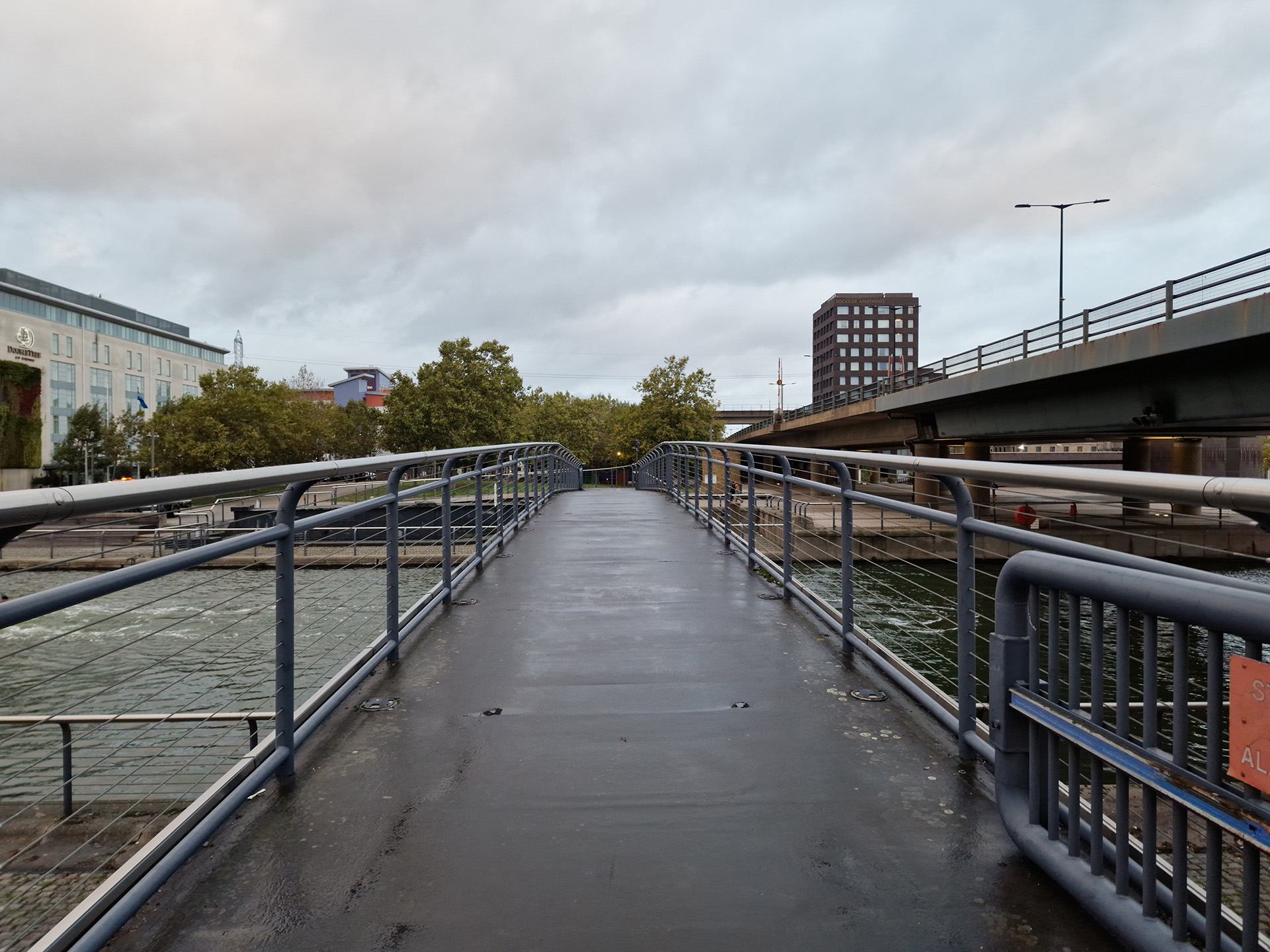 Footbridge to ExCel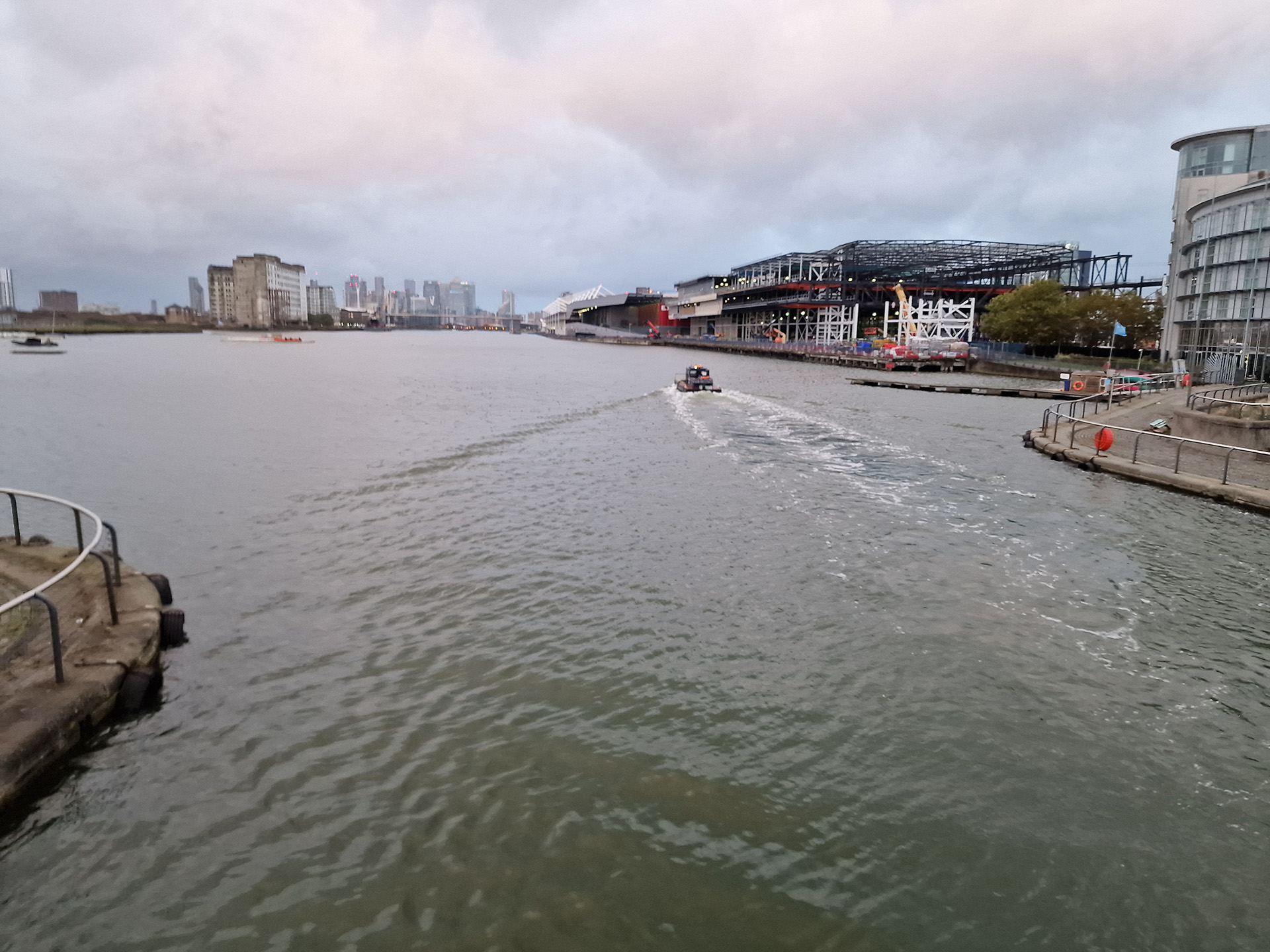 ExCel from Footbridge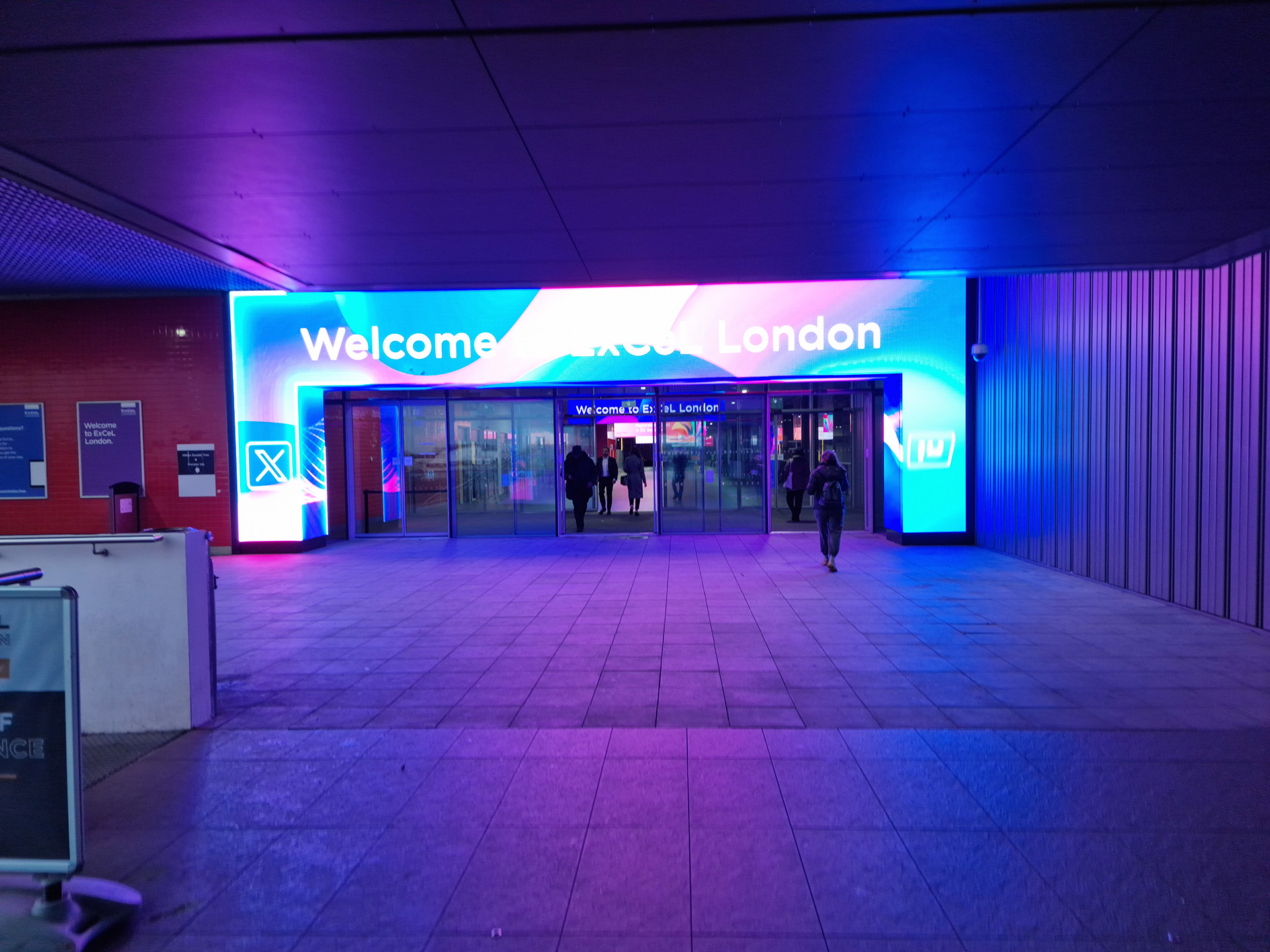 ExCel Entrance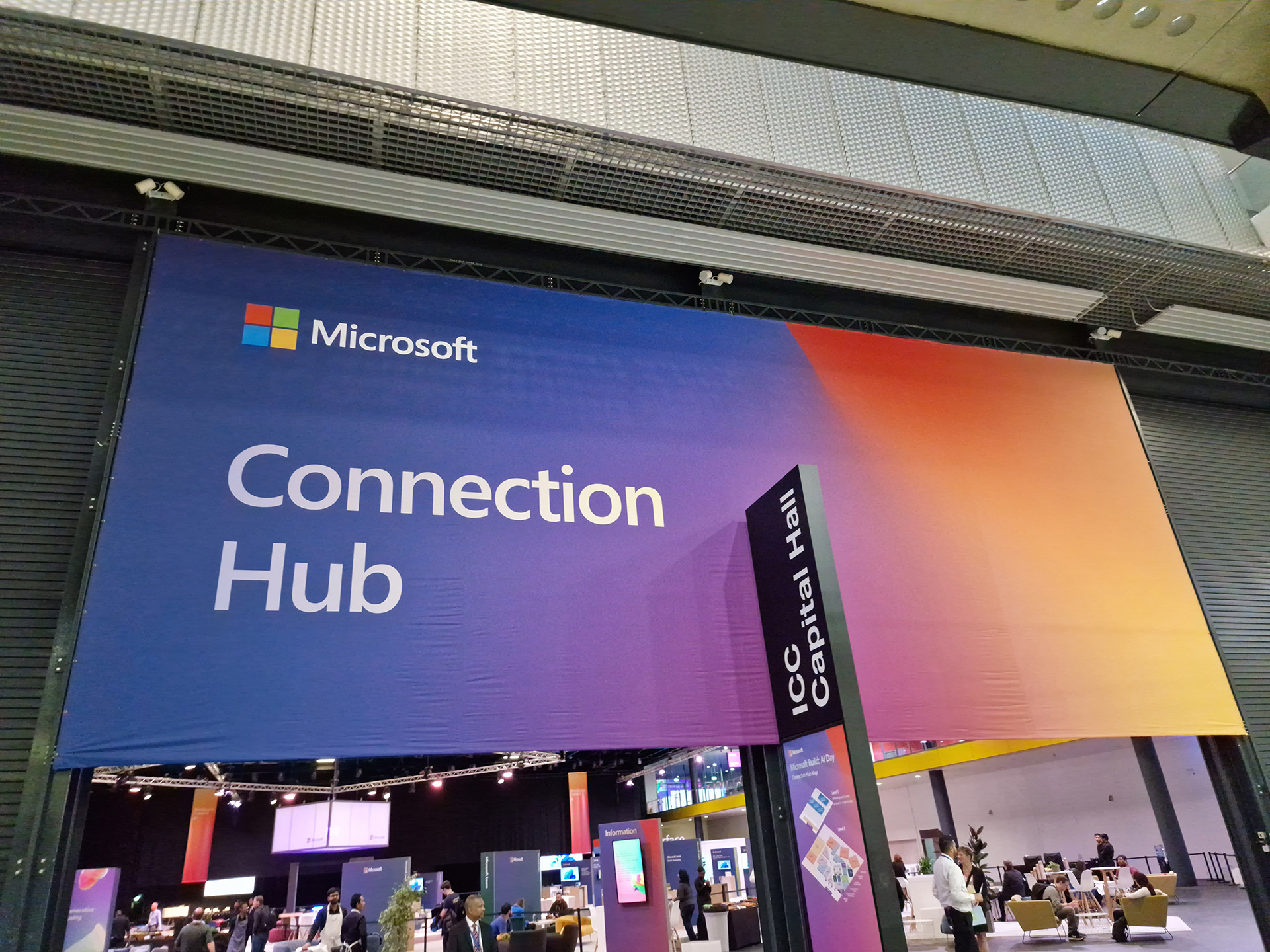 Connection Hub
Microsoft Build AI Day would start with an introduction from Michael Wignall who is an Azure Infrastructure Cloud Solution Architect Leader at Microsoft then followed by a keynote by Scott Hanselman along with Amy Boyd and Joylynn Kirui. I was lucky enough to make it to the front row and Scott Hanselman was kind enough to speak to many of us in the front row and seemed to have a good recollection of people he had spoken to before, he mentioned he had done hundreds of talks and had kept every single one in OneDrive. It was amazing to be there in person and as close as you can get to the stage without being on it, it is inspiring as a speaker myself to see such an accomplished speaker who is friendly and when joined by Amy and Joylynn, he makes sure they get their moments and with good humour, it was absolutely fantastic to see! The opening keynote was followed by a session by Henk Boelman on getting started with the Azure OpenAI service which was in the same place so was able to stay where I was and enjoy the second session of the day, you can read about both opening sessions along with the others I experienced in my article for Microsoft Build AI Day.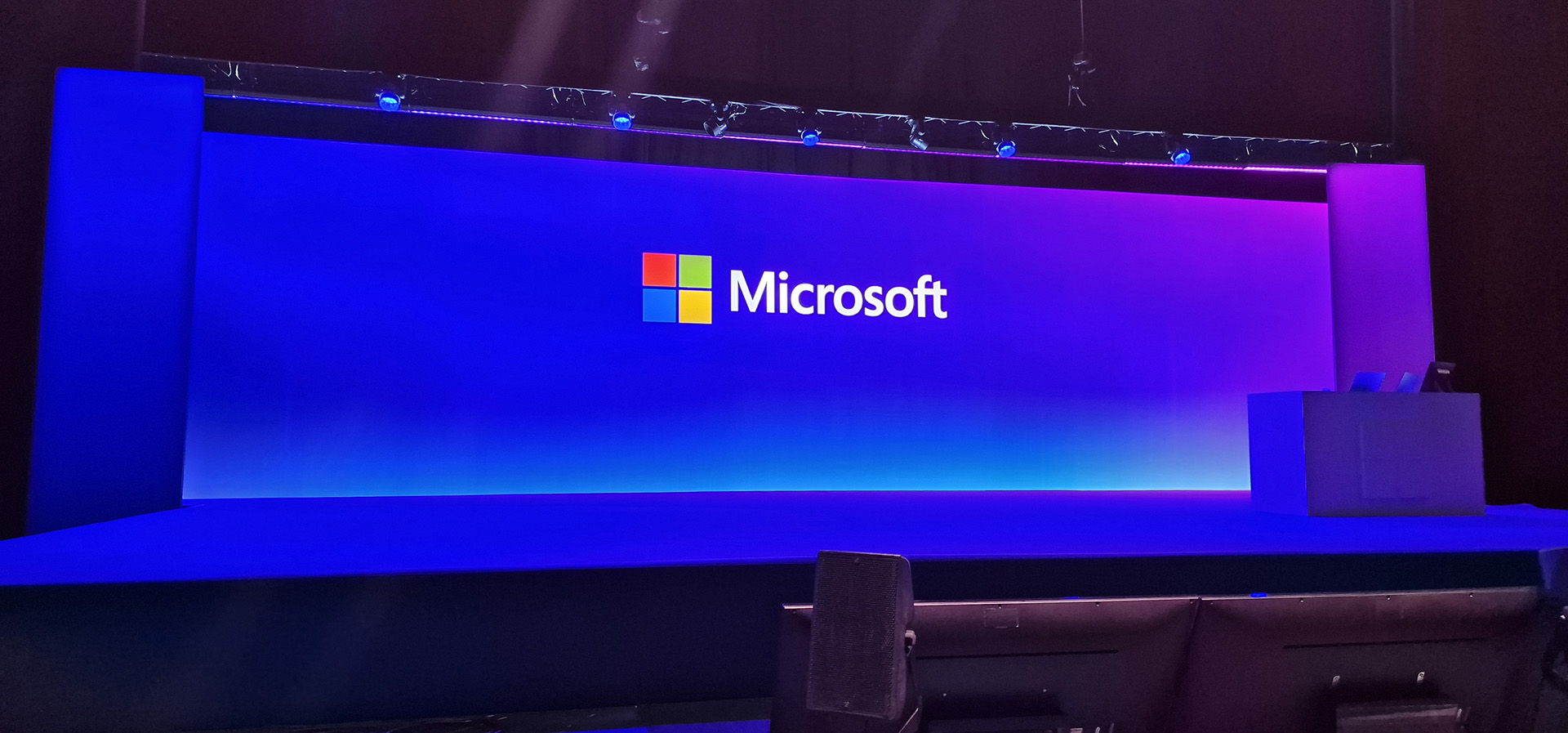 Keynote Stage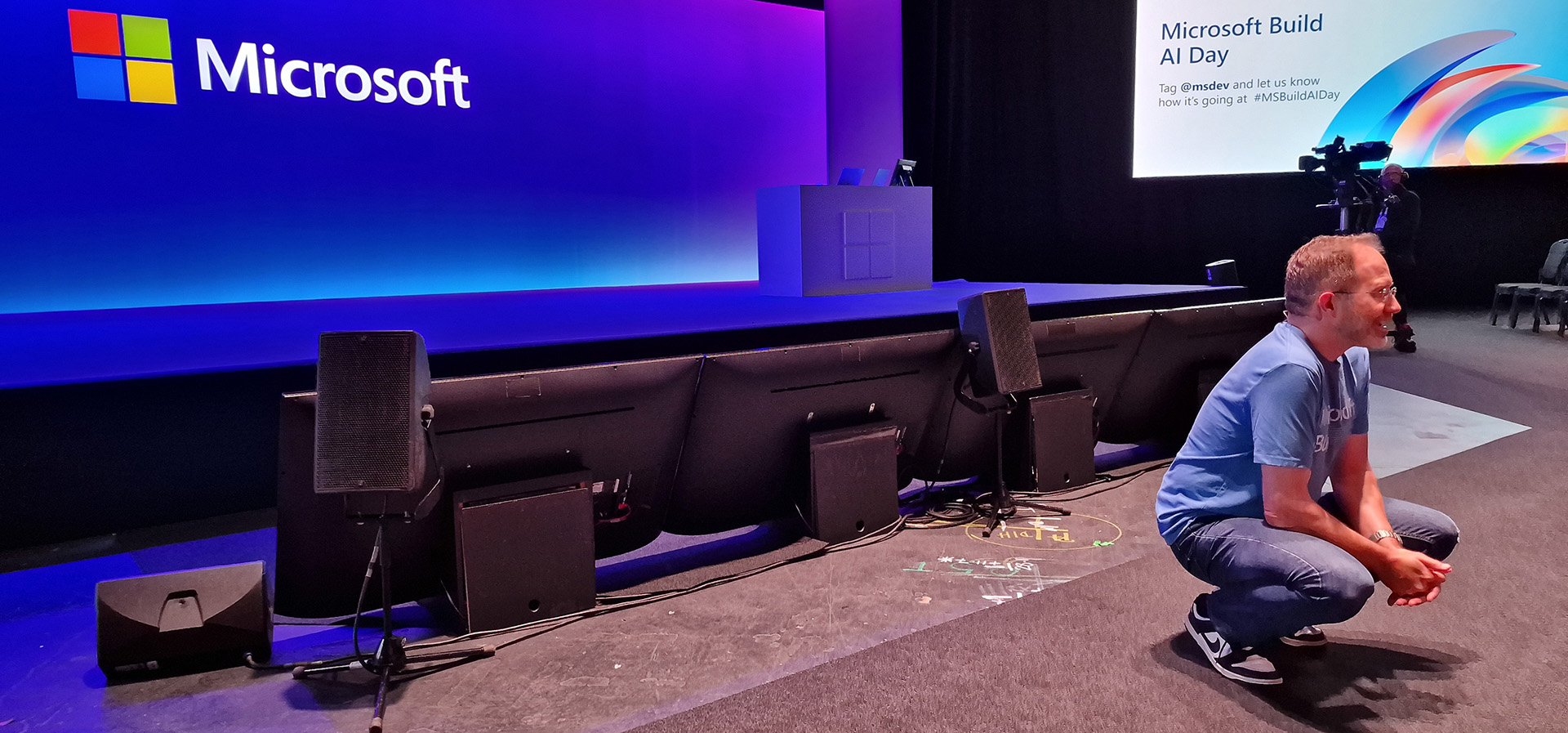 Scott Hanselman Chatting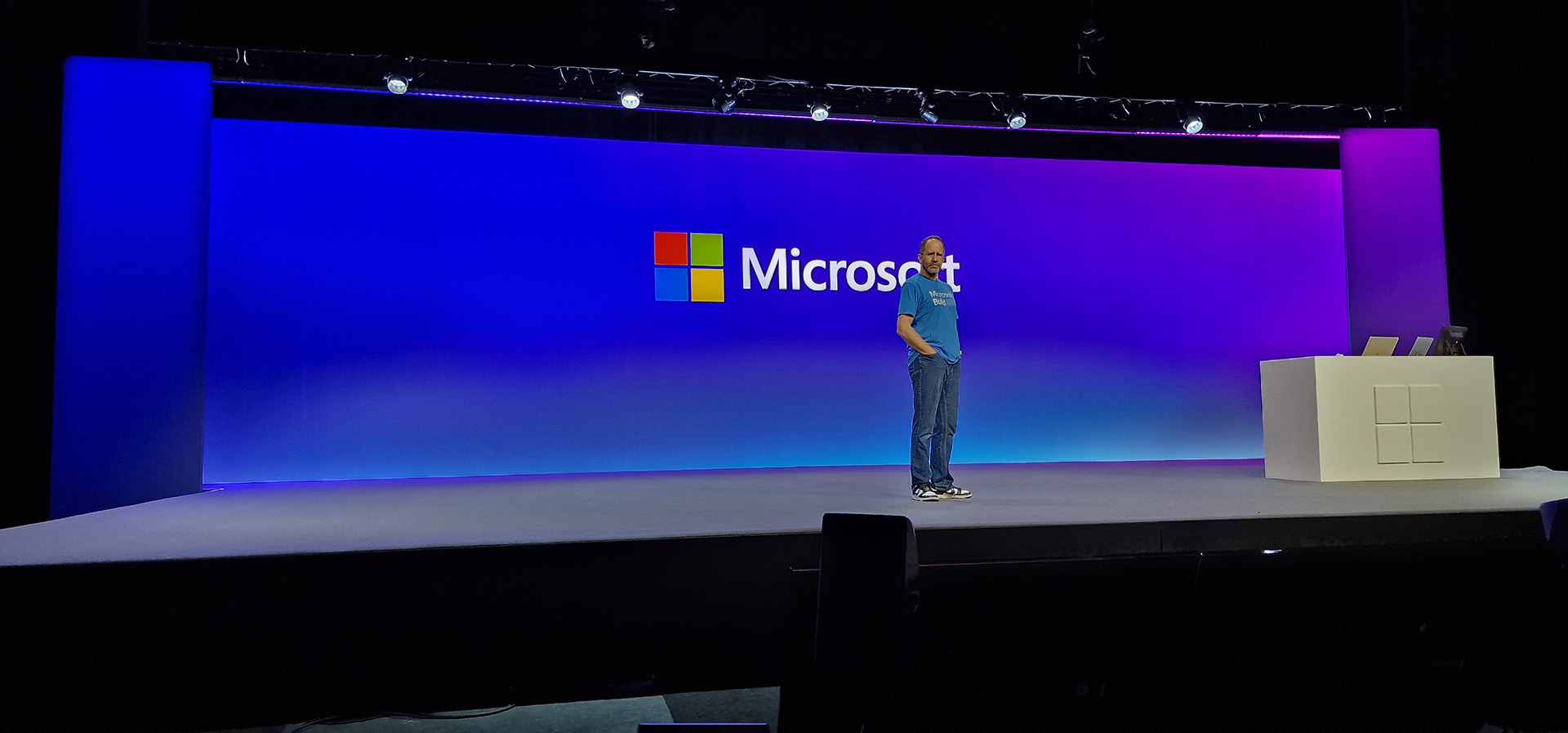 Scott Hanselman Opening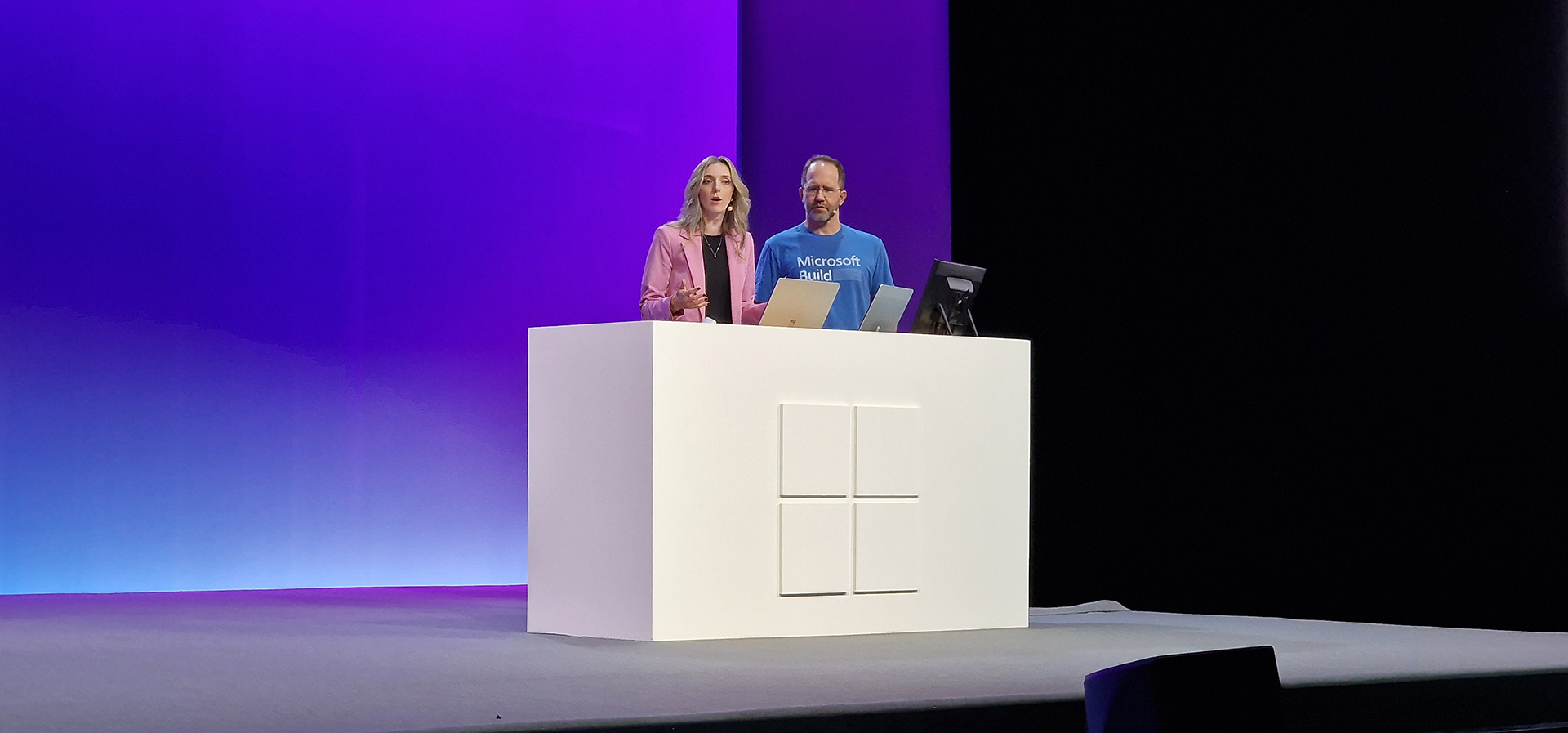 Scott & Amy Demo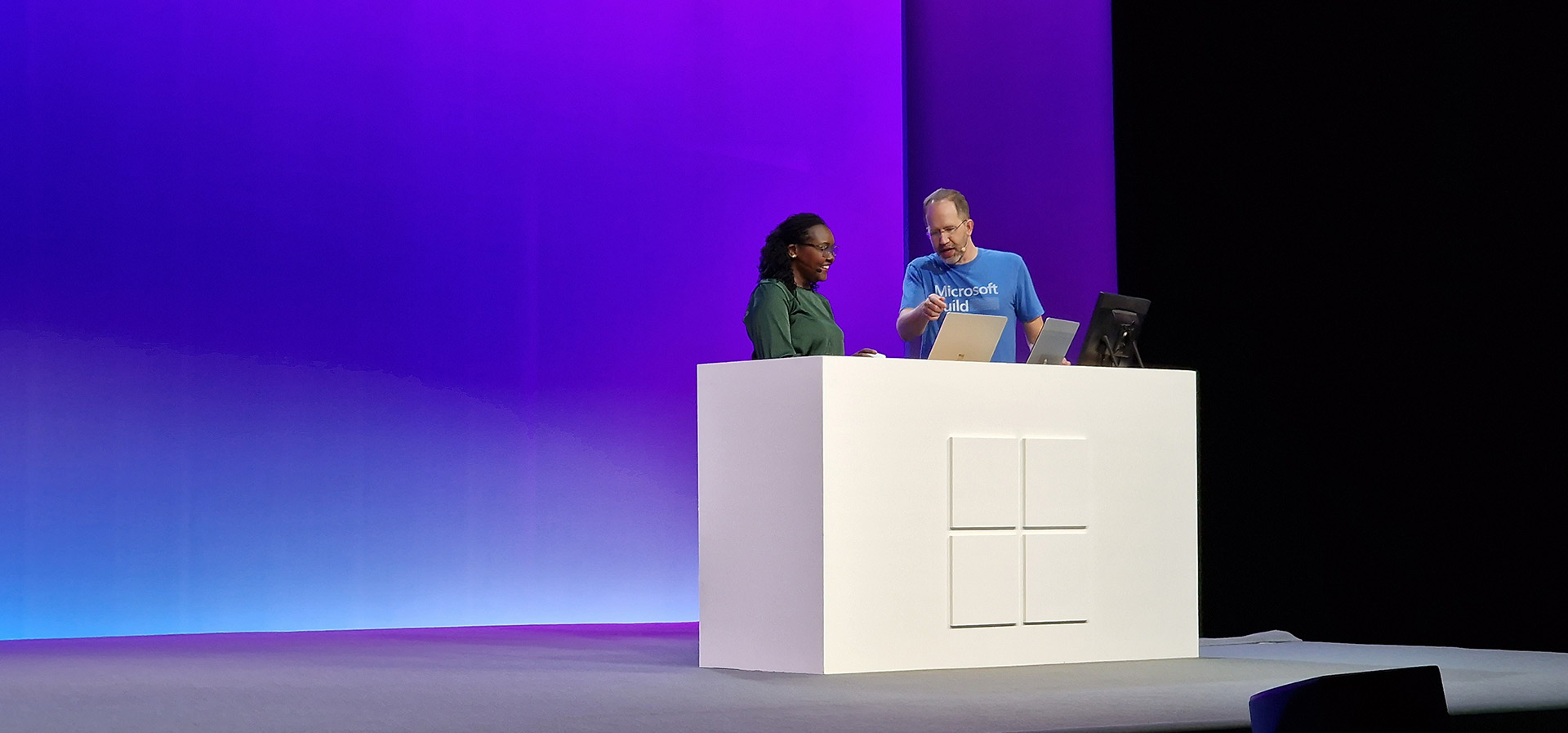 Scott & Joylynn Demo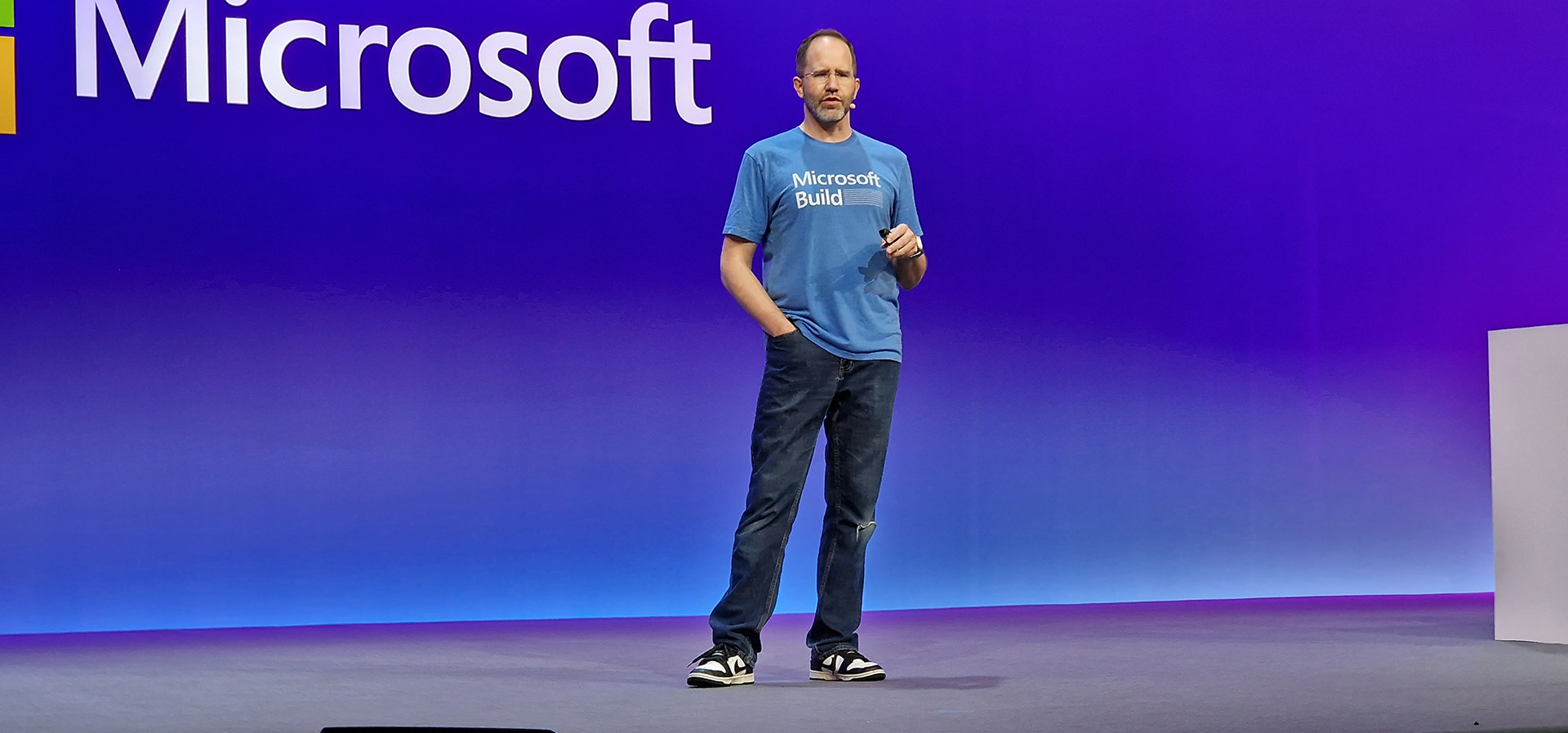 Scott Hanselman Closing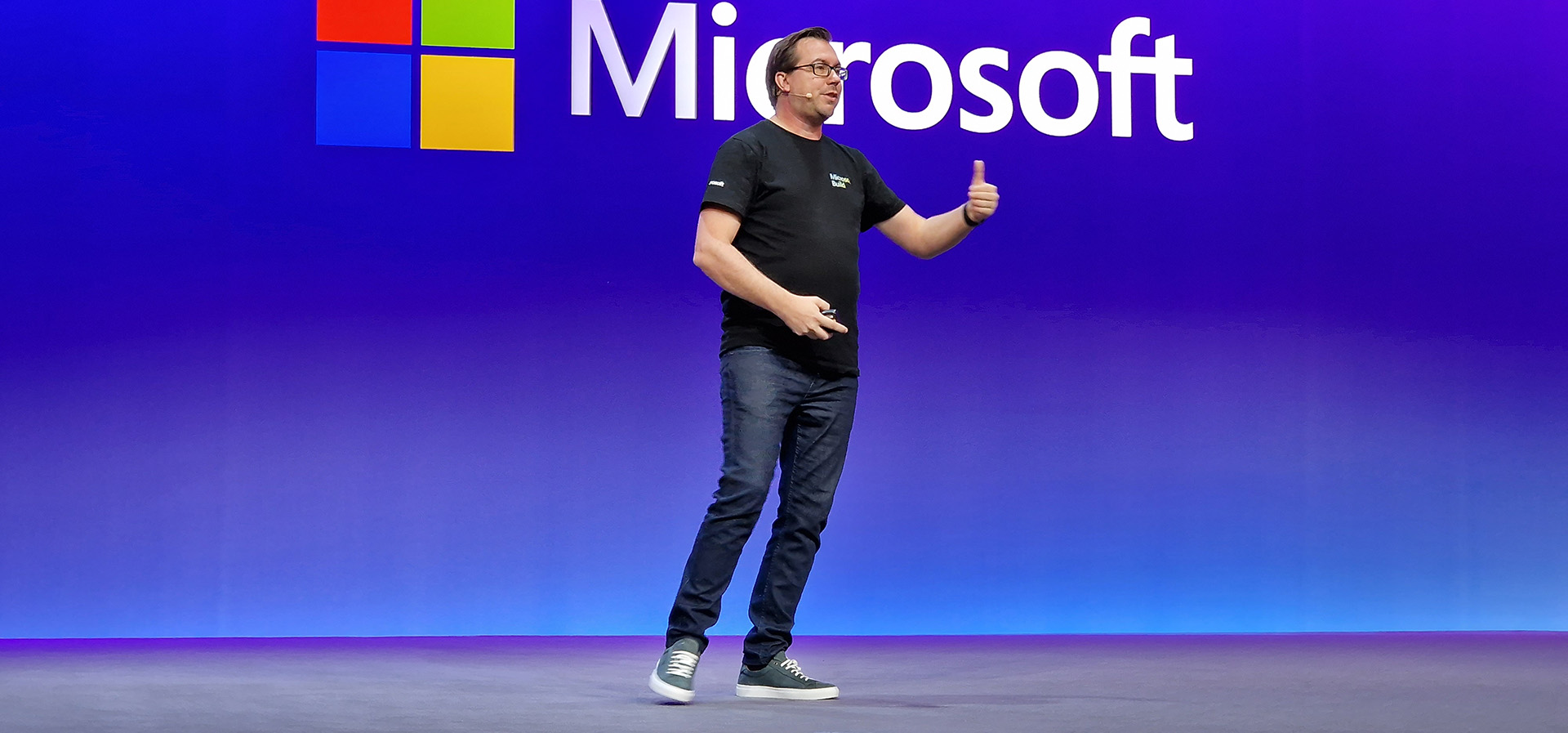 Henk Boelman Speaking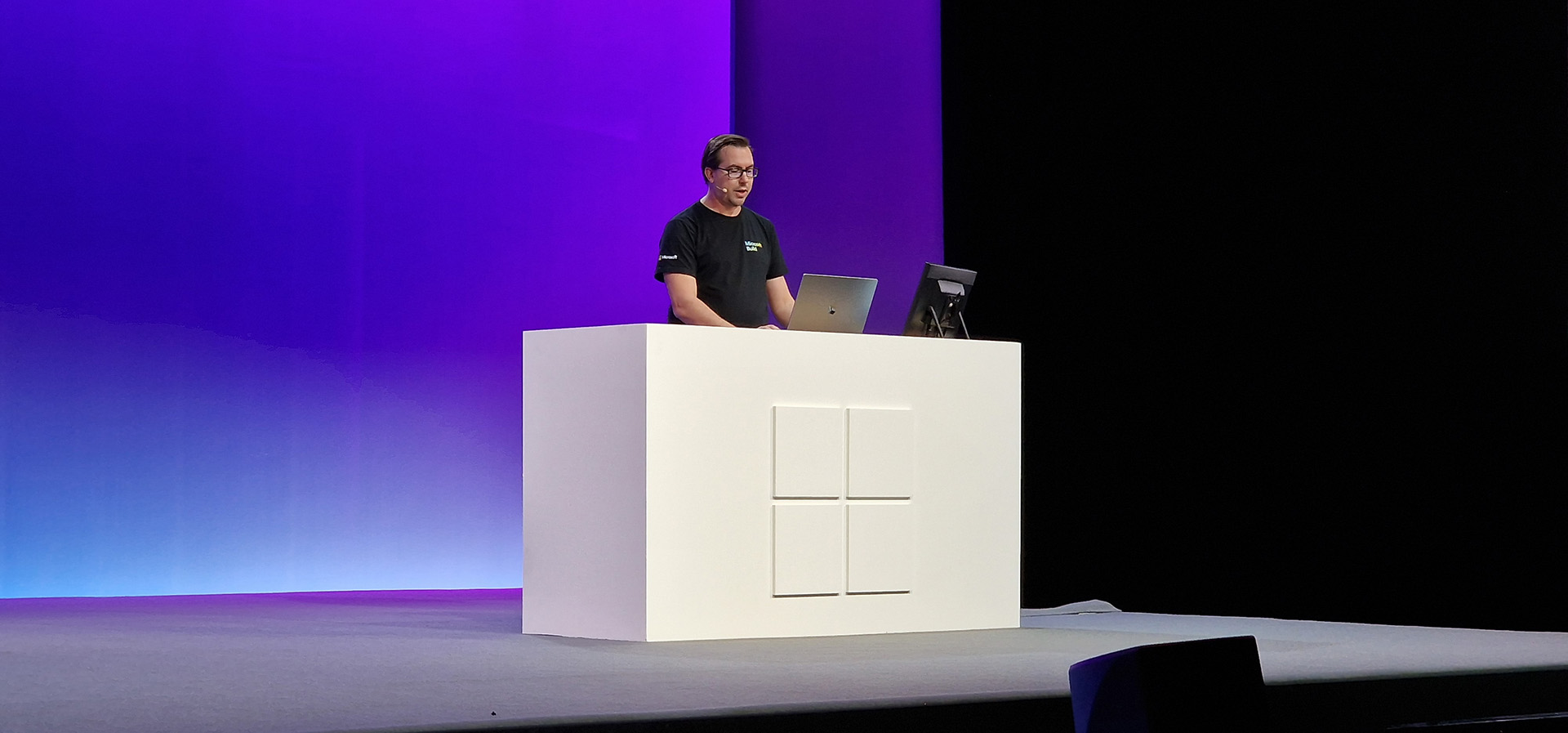 Henk Boelman Demo
Microsoft Build AI Day continued with a couple more sessions including one by Chris Reddington from GitHub showing off GitHub Copilot and getting the most out of its and his session was really interesting and was a great way to learn more about using GitHub Copilot effectively! Seth Juarez held a great session on Large Language Models just being a language calculator and made a lot of complex concepts make a lot of sense as well as not going too hard into the maths of it all, and was fun and engaging throughout and even when his laptop ran out of power was still able to finish off what he was talking about without it!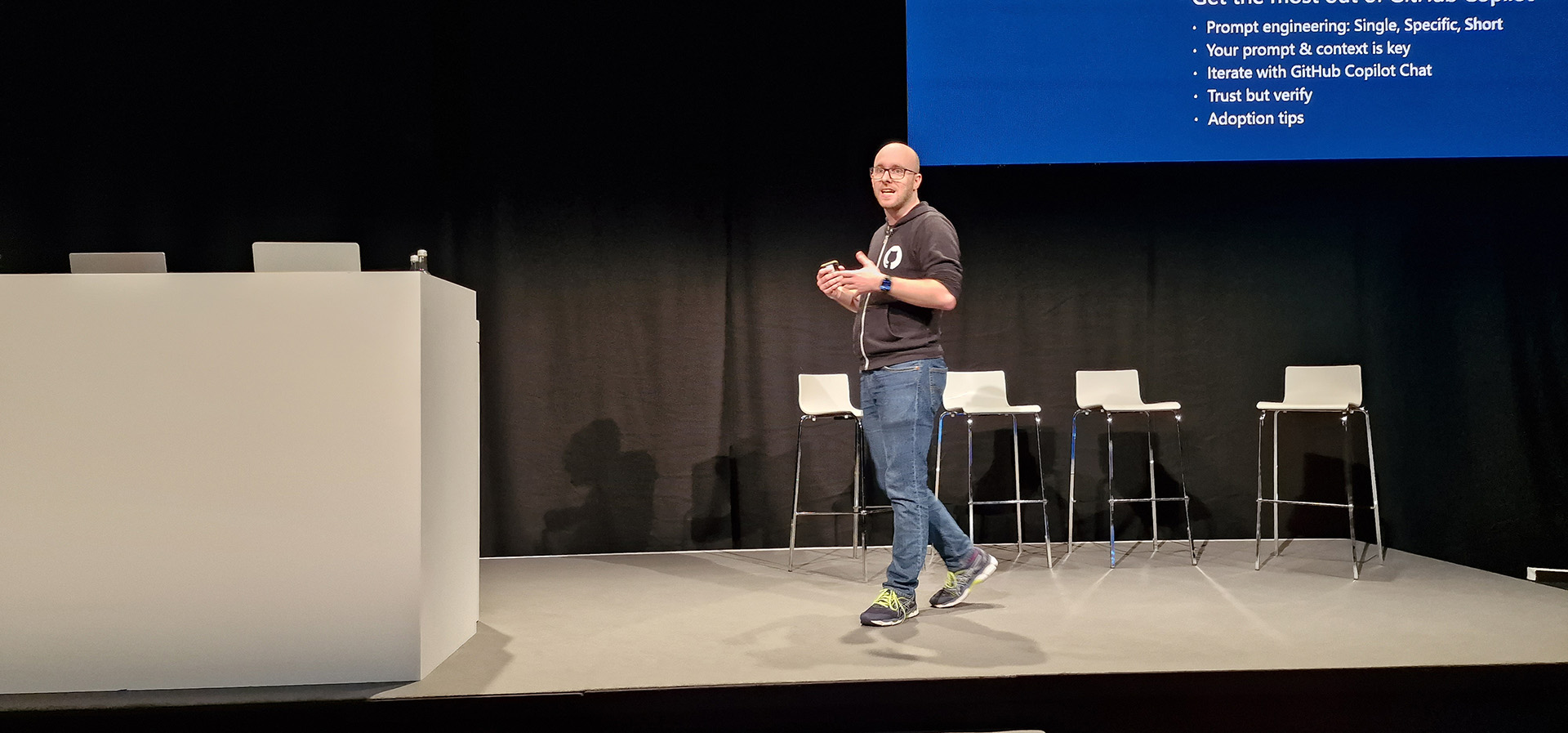 Chris Reddington Speaking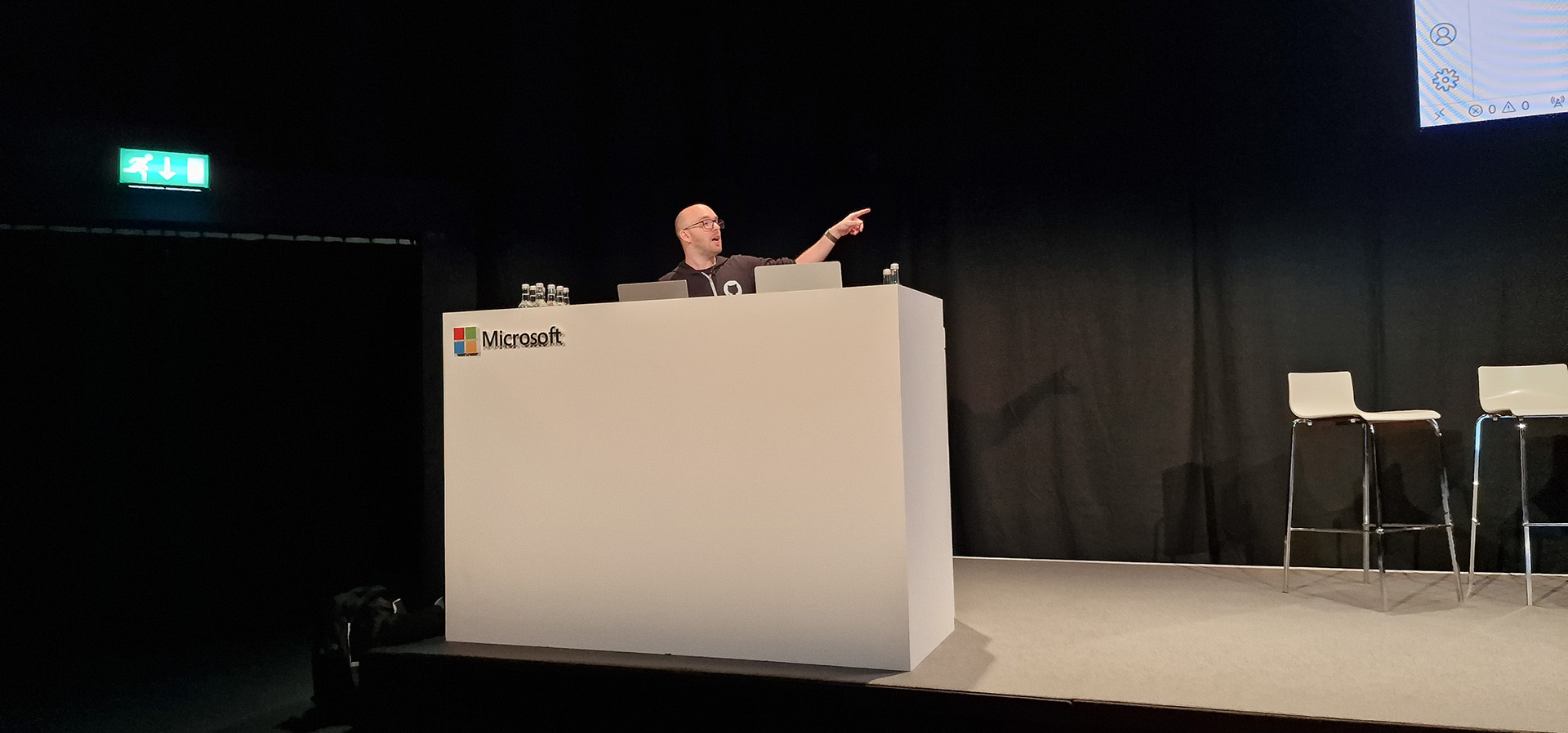 Chris Reddington Demo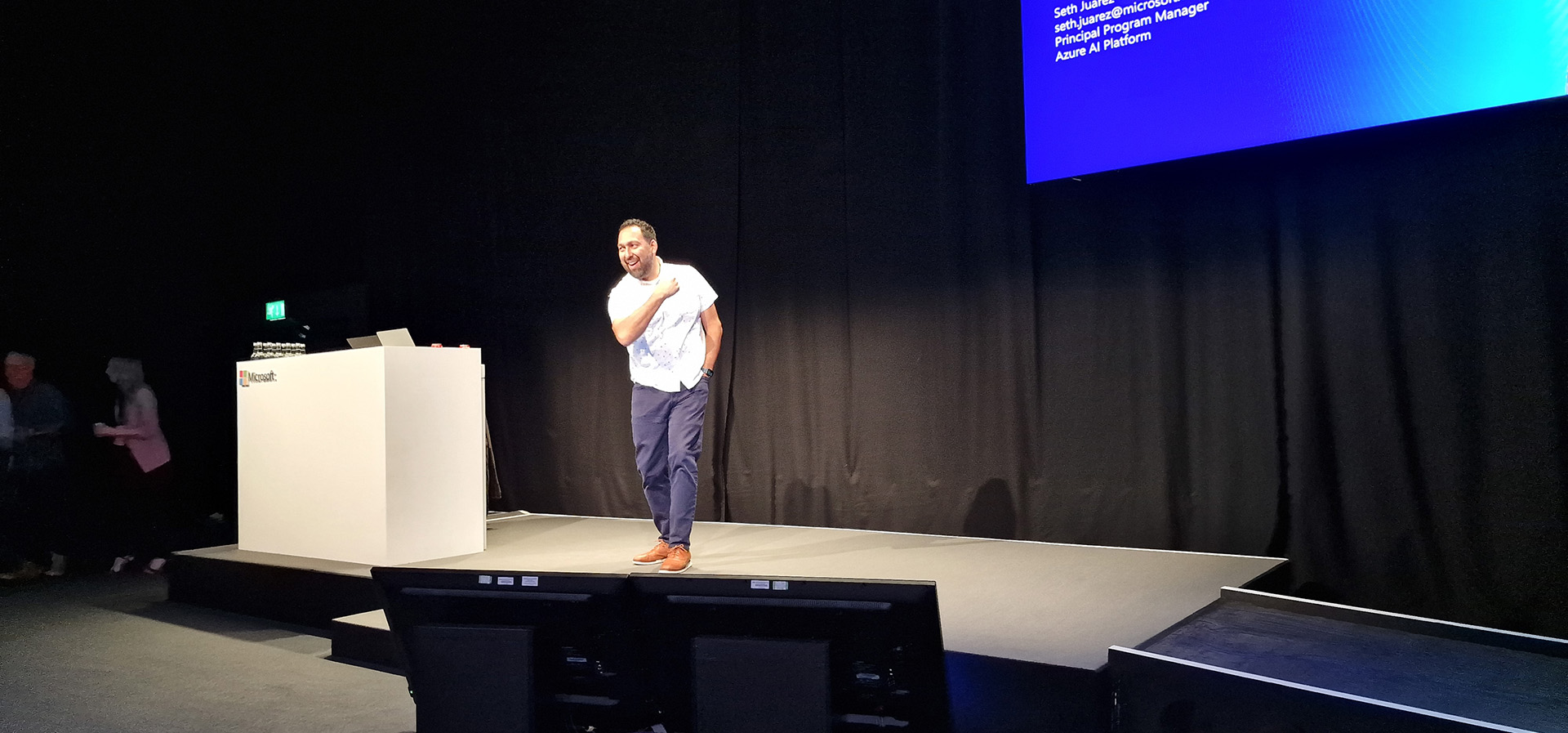 Seth Juarez Opening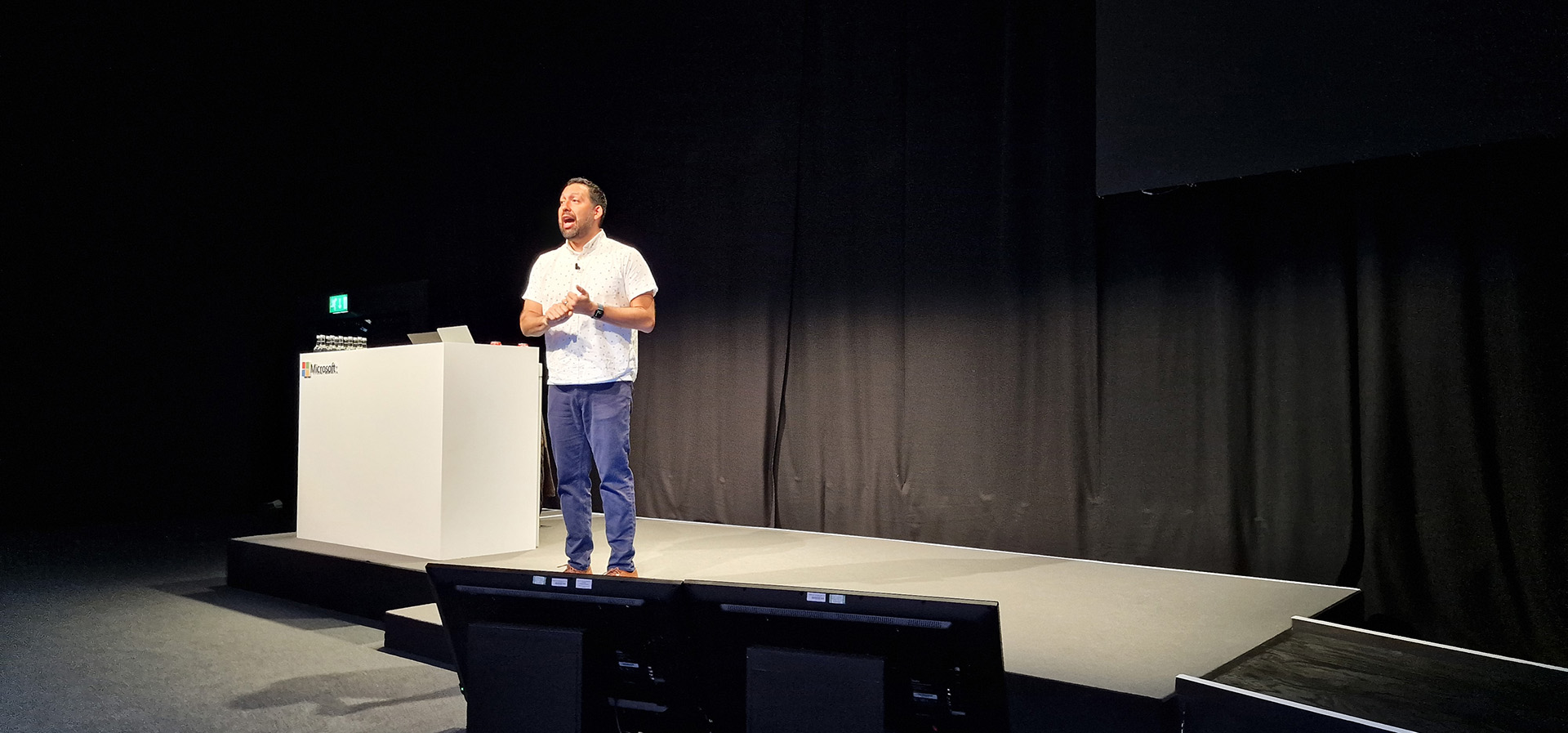 Seth Juarez Closing
There were workshops later in the day at Microsoft Build AI Day and was able to make it to the one about GitHub Copilot where I got a free two-week trial so will be good to see what I think of that and will of course share my thoughts about that, the workshops were very popular but didn't get to another one but instead headed down to the Connection Hub to speak to a few people on the stands as I'd not got a chance to do that but pleased I did as was great to talk to those people there, including one who knew about Bede Gaming already which was really amazing, there were also some socks to take home which I appreciated as I think all my socks these days are ones I've got free, so don't think I'll need to pay for socks again at this rate! It was finally time to leave by the end of the day after a bit of networking and had met up again with people I'd seen earlier and made a few connections on LinkedIn.
I headed back from ExCel to Farringdon via the Elizabeth line and then on to King's Cross via the London Underground ready to head home, although it turned out there had been a signalling issue and the whole station was packed out and wasn't sure I'd even get home that evening at all, thankfully one of the few trains that wasn't cancelled was mine, although it was far busier I made it onboard and made my way back to Newcastle and arrived only an hour or so later than expected and then on back home to Gateshead. It was amazing to see all the people I met there from attendees, to speakers, to exhibitors and more, I'm so glad I got the chance to see two different events, albeit one briefly, and looking forward to the next time I get to go to an event like that again from Microsoft!