Microsoft 365 Copilot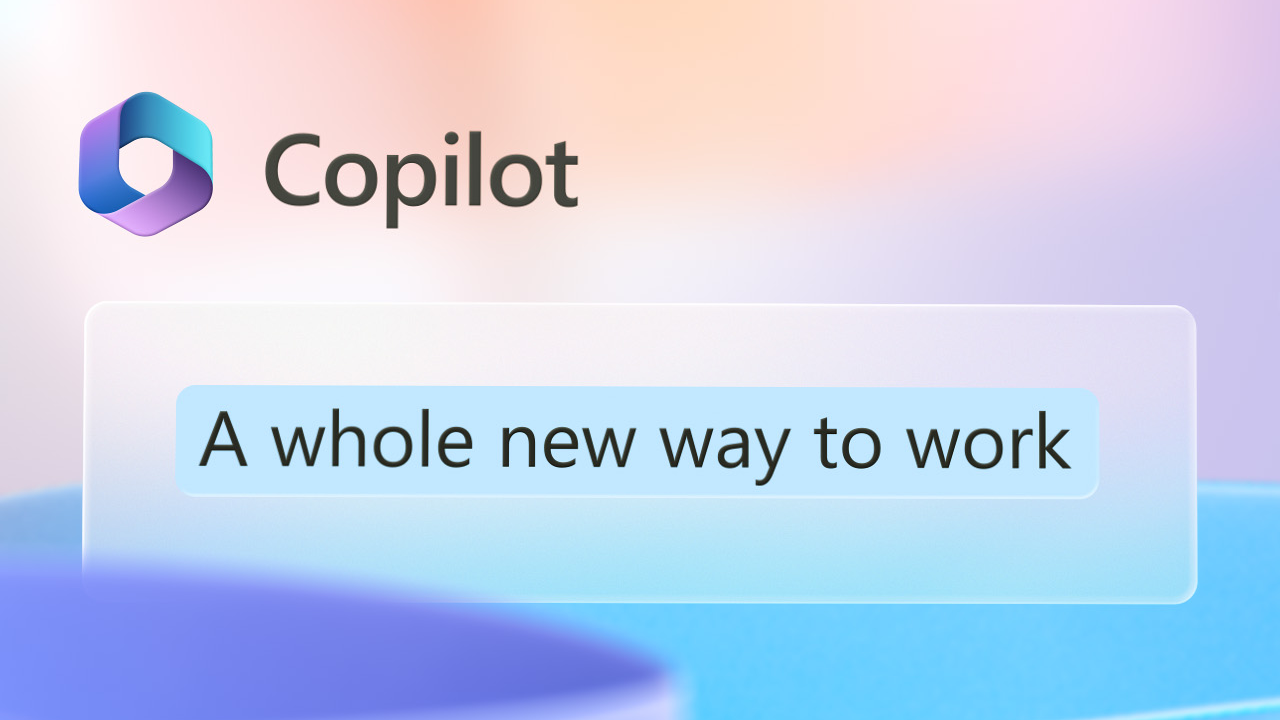 The Future of Work: Reinventing Productivity with AI
All of us who deploy AI must do this responsibility and as progress is made and this next generation of AI will unlock potential and allow us to rediscover the joy of computing. Today is the start of the next step in this journey of making accessible Copilots that can be used with natural language and it will be difficult in the future to imagine a world without Copilots.
Future of Work
Work not only feeds our families it needs to feed our souls. We spend too much time on the drudgery of our work and not enough on the soul of our work and need a whole new way of working. Microsoft is embarking on journey to rediscover the soul of work with Microsoft 365 Copilot which is your Copilot for work, to turn your words into the most powerful productivity Copilot on the planet within Word, PowerPoint, Excel, Outlook, Teams and more along with Business Chat. Copilot is build on Microsoft's comprehensive approach to security and safety and unleash productivity to allow people to do more with their work.
Experience
Microsoft 365 Copilot is a whole new interaction experience, and it will be right most of the time but sometimes it will be usefully wrong and you can correct where needed. What if the tools could learn how you work, Microsoft 365 Copilot unlocks the richness of apps with natural language. With a few simple prompts you could write a first draft of an invitation and even use information from an appointment in Outlook to help send the email and you can even make what has been generated more concise. Whatever Copilot generates you can easily re-write such as in PowerPoint to get the presentation and content you want. The average person uses only 10% of what PowerPoint can do but Copilot can unlock the other 90%. Microsoft 365 Copilot can combine information from other Microsoft 365 documents, presentations, OneNote notes and more.
Microsoft 365 Copilot can easily create drafts including in the format you would typically use and keep to the styles you want and it can even suggest additional things that can be added to document in Word and even generate these for you to help write a proposal for a client in Word and you can use Copilot to create a PowerPoint presentation from a document or even a PowerPoint into Word. You can ask Copilot to make changes to a presentation such as adding animations and generating speaker notes. Copilot in Excel allows all the rich capabilities to be accessed easily and can help uplevel your skills when creating spreadsheets and can answer questions about data in a spreadsheet and you can get step-by-step breakdowns of how Copilot summarised information. In Outlook Copilot helps separate the signal from the noise and helps you on the go on Outlook mobile, can summarise long email threads and draft replies based on files, you can edit any responses, make it more concise or even change the writing style, Copilot is a productivity game changer.
Microsoft 365 Copilot System
Microsoft 365 Copilot is powered by the Microsoft 365 Copilot System which uses Microsoft 365 Apps, Microsoft Graph and a Large Language Model and uses grounding to improve the quality of the response from a prompt and Copilot uses Microsoft Graph to improve the value of the data, there are also responsible AI checks along with privacy reviews before a response is sent back to the user, the Copilot iteratively processes these responses, combines large language models with your data and Microsoft 365 apps to help transform work as you know it.
Collaboration
You can ask Copilot to ask more questions about content, generate content and it can even use citations from the content and during a meeting you can use Copilot to summarise a meeting in Teams, you can ask what questions are unresolved in real time. You can summarise Teams chats to know what you missed, it can produce an overview with citations so you can refine, verify and post and can work with Microsoft Loop which is a collaboration platform where Copilot can take a key role and anyone can prompt Copilot during a session. You can also use Copilot in Viva Sales to get information from the CRM and if a customer asks a questions Copilot can give you a suggestion for an answer based on your information and can then save any information back to the system and you can send proposals based on information from Copilot. Microsoft have an incredible workflow of tools and everyone not just developers can automate workflow with Power Automate and Copilot you can automate information with just a few words and can save time and things can created in just a few minutes. Copilot is a game changer for every line of business.
Business Chat
Is a standalone experience available in Bing, Microsoft 365 and Teams which can turn your data into knowledge, it is your knowledge navigator. Copilot can work across emails, chats, documents and meeting to find information you can ask for such as summaries of what is going on and find out more information where needed. If you need to pull together lots of information then Copilot can pull together the information you need from documents, team chats and unstructured data to provide insights in a whole new way and can give key data points and if there's anything you're missing you can ask for this to be included.
Business at the speed of AI
This new era of computing will usher in a whole new way of working. Copilot was used to help improve itself, large language models can be fallible, and grounding based on your data and verification is built into the experience and ways to give feedback when it does something wrong and there is a try again button to get a different response and is being tested with a small set of customers and are looking into novel risks of this kind of system such as jailbreaks. It has the power to adapt to you and uplevel your work. Everyone has the right to find joy and meaning in your work and harness the power of large language models and unleash productivity and uplevel skills and be able to adapt to working with everyone with AI.